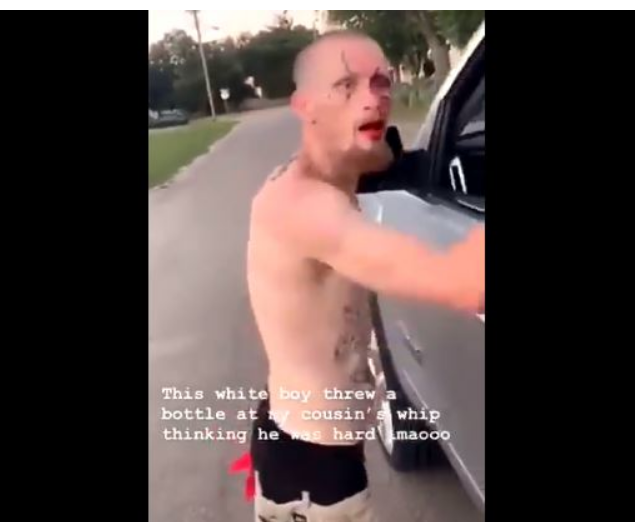 A White man with a tattoo of a Swastika on his left shoulder was left beaten and bloodied and forced to wash a Black man's SUV after he allegedly hit the vehicle with a bottle, according to RawStory and Atlanta Black Star.
The video, which was posted by Twitter user Boss Man Banks, hit the airwaves on Saturday but caught the attention of the media this week, according to Atlanta Black Star. 
The video, showing a contrite and scared White man washing the car he allegedly hit, has gone viral — and then some — with over five million views, Atlanta Black Star reports.
The unidenfied White male is clearly bleeding from the left side of his face with an apparent laceration near his left eye. He also appears to be bleeding from the mouth. The video is also captioned:
"This racist a– white boy threw a bottle at my cousin's truck and well … here's the aftermath lmaooo."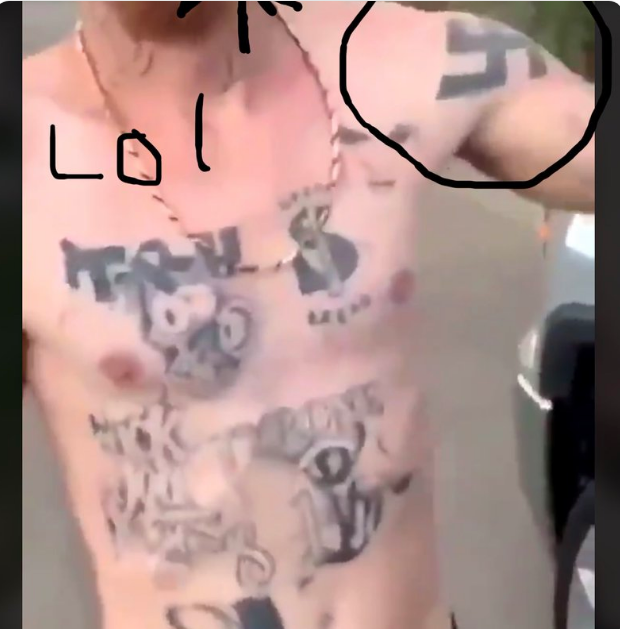 The man filming the video can be heard admitting to beating the man, threatening to beat him more and asking him, "What's your f—— problem n—-?"
"I don't have a problem," replies the White man washing the car.
"I should split your other side cuz," says the man who is filming the video.
At one point, the man filming asked the White male: "What, you racist n—- or what?"
Hit the flip the check out the grisly video (Warning: NSFW)