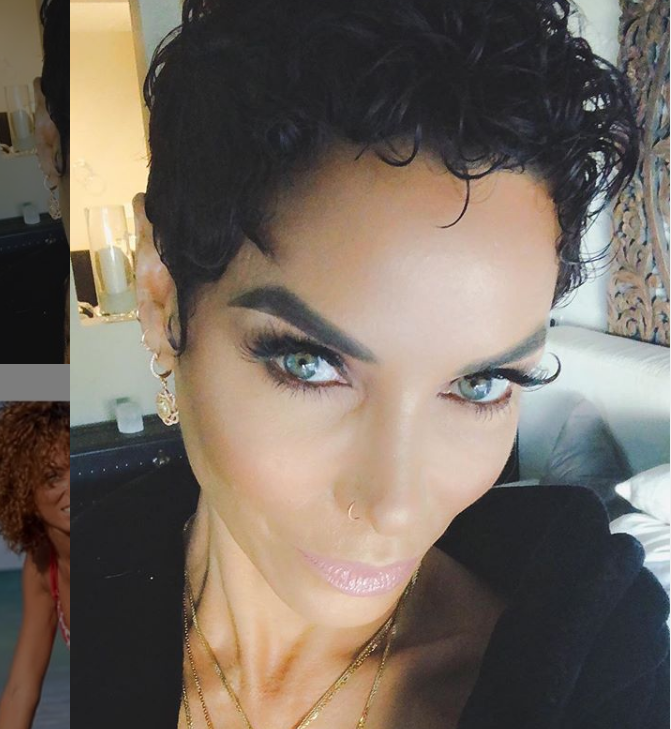 Nicole Murphy is being ripped apart as a man-stealer and homewrecker after Italian paparazzi captured her and director Antoine Fuqua kissing passionately poolside at a hotel in Italy. Fuqua is married to actress Lela Rochon (Harlem Nights, Waiting to Exhale).
Actress LisaRaye tore into Murphy for trying to steal a man, again, because the claims are that Murphy did the same thing with her ex-husband. Actually, this episode may have produced several casualties as Murphy's current special friend, former NFL star Shannon Sharpe, also weighed in on the matter.
Fuqua became a household name after directing the blockbuster classic Training Day that garnered Denzel Washington his second Academy Award and first Oscar as Best Actor. Fuqua was in Ischia, Italy, for the Ischia Global Festival where he was scheduled to receive the director of the year award. Rochon was not in the country.
After Murphy and Fuqua were caught red-handed while tongue-kissing, they were excoriated nationwide. Murphy later tried to dismiss the kiss as just two friends saying "hello."
"Antoine and I are just family friends," she told blogger Love B. Scott. "I ran into him in Italy and we exchanged a friendly hello and that was it."
LisaRaye lit a blowtorch under Murphy and in effect called her a lying temptress.
"Gurl @NikkiMurphy you went after @IamLelaRochon husband too?" wrote LisaRaye in TheShadeRoom's comments section. "SMH So wrong…again!!!"
For those who wonder why LisaRaye McCoy, 51, added "again" at the end of her post, The New York Daily News reported the rumor that Murphy was seen kissing LisaRaye's ex-husband, former Turks & Caicos Prime Minister Michael Misick, back in 2007. LisaRaye and Misick were married from 2006-08.
Fuqua and Rochon have been married since 1999 and have two children together: daughter Asia, 16, and son Brando, 15. Fuqua also has a son, Zachary, from a previous relationship. Murphy, of course, was previously married to all-time iconic comedian Eddie Murphy, with whom she has five children: son Miles, 26, and daughters Shayne, 24, Bria, 19, Zola, 19, and Bella, 17.
This scandal is like opening a Pandora's Box because it also reawakens the explosive rumors that Fuqua has fathered two love children with two different women since being married to Rochon.
How did Fuqua's wife respond to this seismic quake? She has deleted both her Instagram and Twitter accounts in the aftermath of this scandal, according to Page Six.
As for Shannon Sharpe, he says he still has love for Murphy, with whom he is admittedly infatuated with.
They're just friends. That's still my girl and I love her. 🤣🤣🤣🤣 https://t.co/ByBIM8jl7I

— shannon sharpe (@ShannonSharpe) July 23, 2019