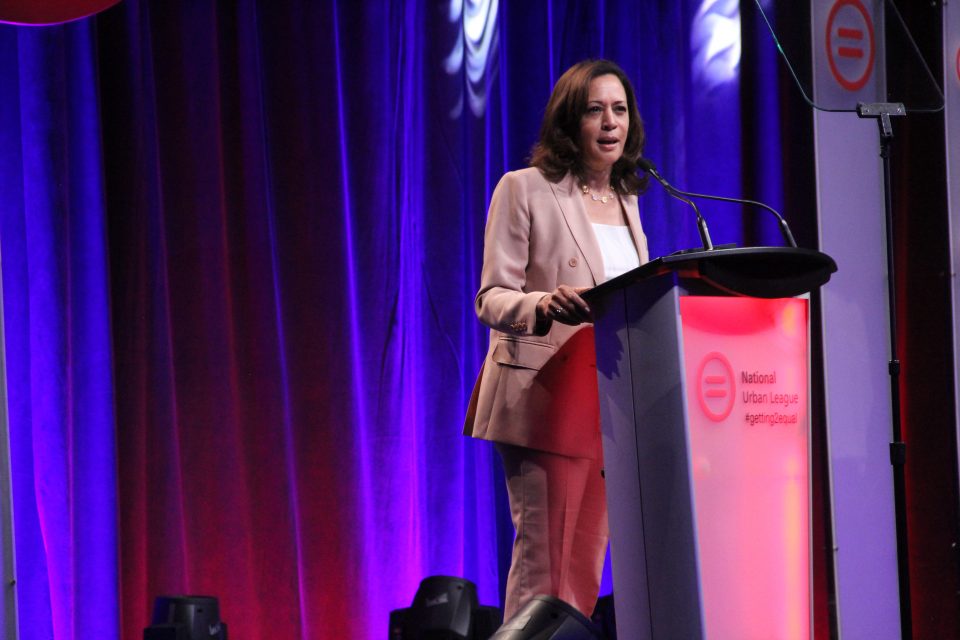 Sen. Kamala Harris, D-Calif.,  addressed hundreds at the 2019 National Urban League Conference. Held at the Indiana Convention Center, the event gave Harris a platform to speak directly about leadership in the Black community.
Harris talked about being raised in Oakland, California, and finding inspiration in Black civil rights attorneys such as Thurgood Marshall and Charles Hamilton Houston.
"I grew up in the fight for civil rights and equality," Harris told the audience. "I was born in Oakland, California, in a place where people also spoke and fought for justice. My parents met when they were graduate students at the University of California, Berkeley, where they were active in the Civil Rights Movement. Among the many heroes of that important movement were the lawyers, Thurgood Marshall, Charles Hamilton Houston, and Constance Baker. They understood the skill of the profession of law, to translate the passion from the streets to the courtrooms of our country, and to do the important work that we know must always be done."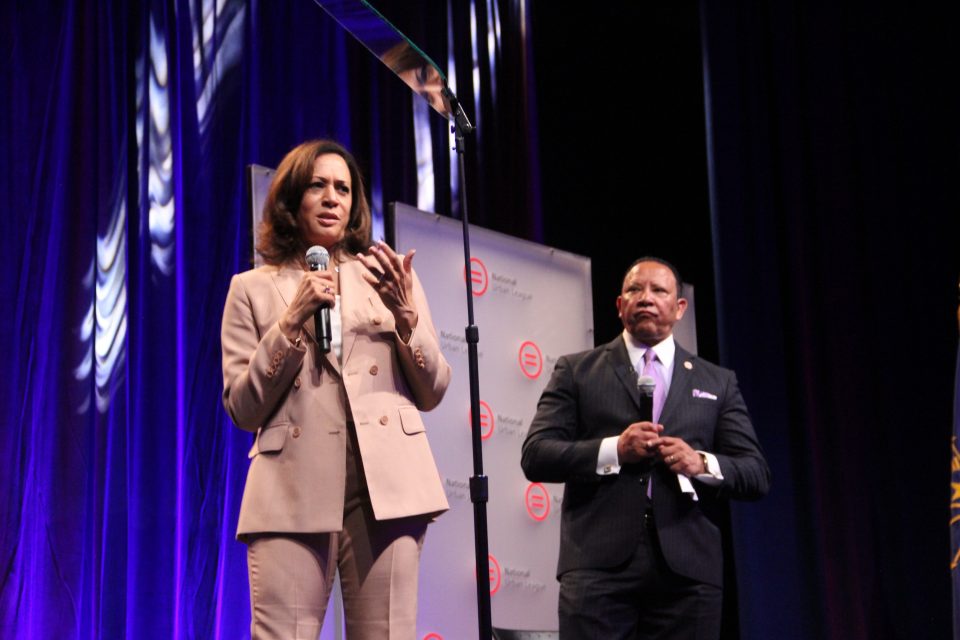 Harris also took a moment to take aim at the racist antics that are often perpetuated by the current U.S. president and the Republican Party.
"And when he [the president] looks at women of color who are serving their country in the United States Congress, women who have been duly elected by their constituents to go back to where they came from, what do we say?" Harris asked. "We're not going back.  I'll tell y'all where we're going. We're going to the White House. … We're going from redlining to real opportunity for homeownership. We're going from being excluded from the first industrial revolution to propelling the next one. "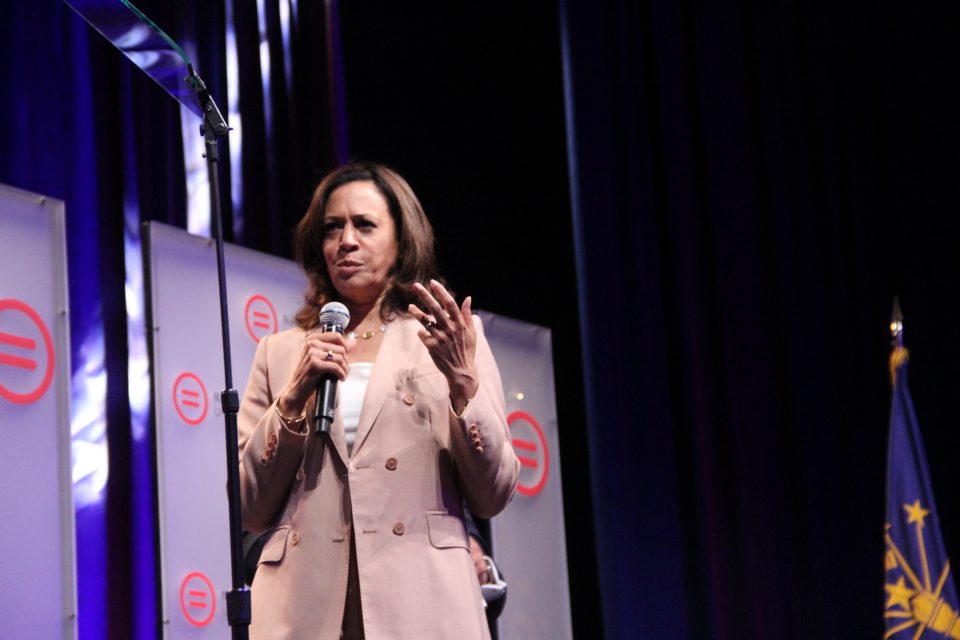 Harris also revealed that she would pledge billions to keep HBCUs alive and thriving.
"I know that HBCUs graduate nearly 1 in 4 students with science and engineering degrees," Harris said. "Tuskegee University graduated Lonnie Johnson who invented the Super Soaker. Florida A &M University graduated the first Black president of the American Cancer Society. FAMU also graduated Katherine Johnson, who literally took the first men into space. So I'm pleased to announce today that as president, I will make a $60 billion investment in STEM education and HBCUs and other minority organizations."
However, Harris currently trails Joe Biden (28 percent to 12 percent) among likely voters, according to a poll conducted by Real Clear Politics.