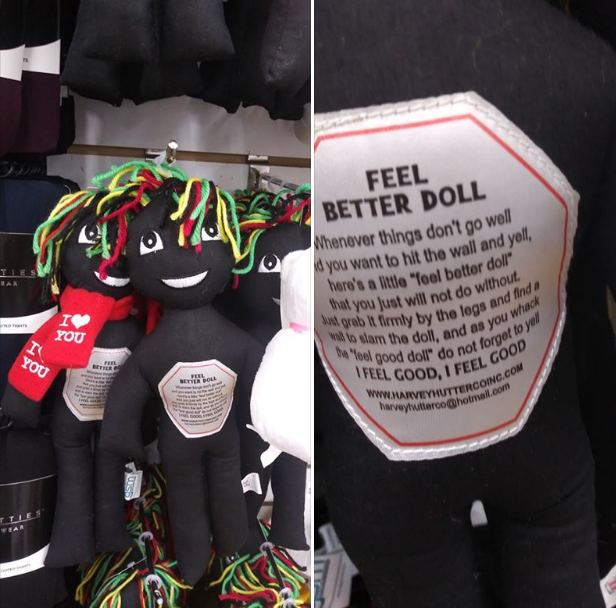 New Jersey Assemblywoman Angela V. McKnight was astonished to learn the black rag dolls she found in a One Dollar Zone could possibly be conceived of, approved and then made — much less actually get placed on supermarket shelves.
These tar-tinted rag dolls are unique in that they are not meant to be held, hugged, slept with or played with affection by children. These dolls are designed to be abused. As McKnight pointed out in photos she posted to her Facebook page, the purpose of the dolls are to be slammed against a wall in order to relieve stress and make the owner feel better.
The instructions tell the black doll owner that, when you are filled with angst or anxiety, to grab the dolls "firmly by the legs and find a wall to slam" while simultaneously yelling "I feel good. I feel good."
McKnight called the black rag dolls "racist" and demanded the immediate removal from shelves, the Associated Press reported.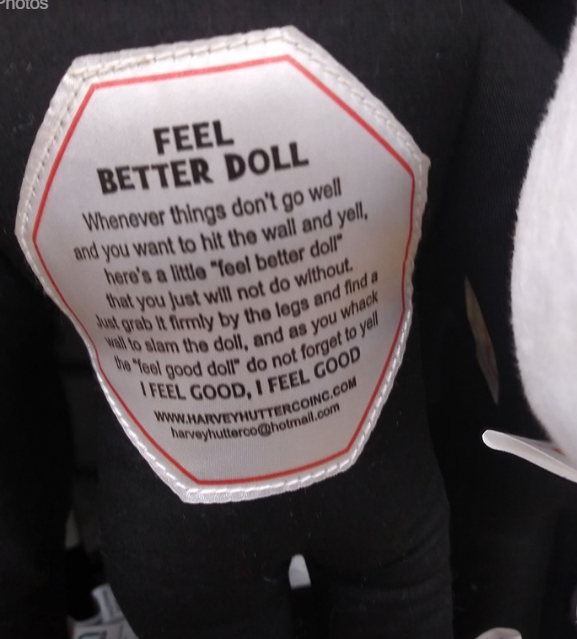 "Racism has no place in the world and I will not tolerate it, especially not in this district. When I saw the doll in person, I cringed and was truly disheartened by the thought of a black child being beaten by another child or an adult for pure pleasure," McKnight said in her Facebook post that accompanied the above photos. "To have a product depict or teach children that it is OK to hit another child, regardless of race, in order to feel good is sick. Dolls should be a symbol of love, care and affection."
One Dollar Zone president Ricky Shah said approximately 1,000 of the dolls that appeared in the three stores in New Jersey were removed with an apology.
"One Dollar Zone deeply apologizes for this incident," Shah said, according to CNN. Shah told the cable TV network that there was a 35,000-unit purchase of the rag dolls that came in black, green and yellow. He said his company tries to vet every product before placement, but could not catch everything.
What do you think about this "accident" and failure to stop this product before being put on display?