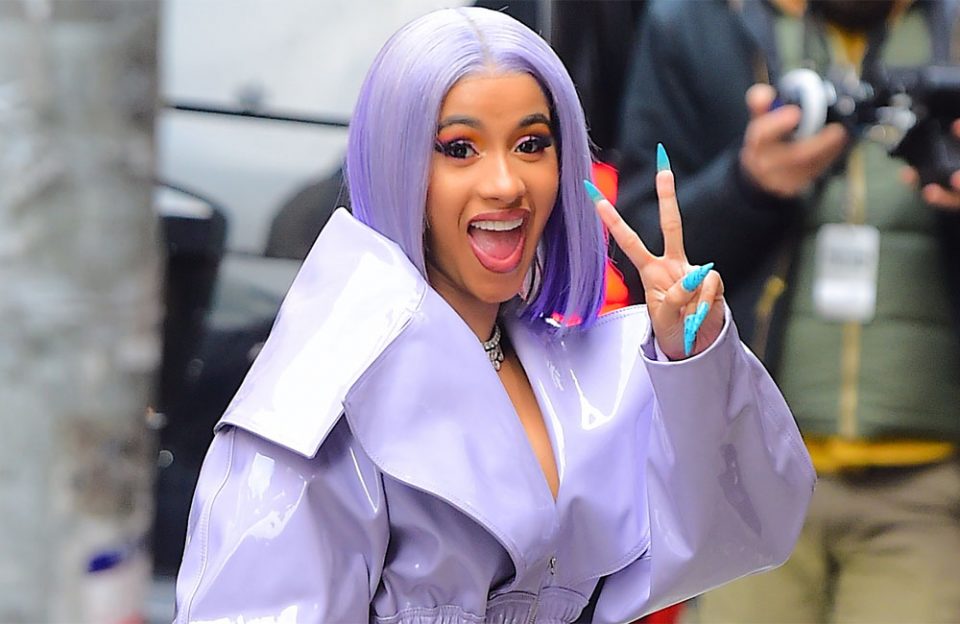 Black Twitter says it knows a clout chaser when they see one and, according to their responses on social media, Candace Owens is the very definition of a thirsty fame seeker.
Owens, who openly campaigned against Donald Trump before he became president and is now No. 45's most infamous Black supporter – especially now that Omarosa is out of the picture – has publicly challenged rapper Cardi B to a political debate.
This happened in the immediate aftermath of Cardi B sitting down with presidential candidate Bernie Sanders (D-Vermont) and endorsing his candidacy.
Owens, 30, even attempted to come off as altruistic or philanthropic when she offered the "Bartier Cardi" rapper $250,000 for a charity of her choice, in exchange for appearing at a predetermined public venue with Owens.
Cardi B fans immediately implored the 26-year-old Bronx-born beauty to not even condescend and acknowledge Owens. According to a sampling of Twitter responses, Cardi fans believe Owens is a vile and unscrupulous political degenerate who would try to come up off of Cardi's colossal fan base and leverage it for her own political purposes.
For the record, Cardi B has nearly 50 million Instagram followers, which is more than 50 times greater than the number that Owens boasts (794K). Therefore, it makes no sense -personal, political or otherwise – for Cardi to even act like Owens even exists.
https://twitter.com/ThisIsARebrand/status/1156622032811044866?ref_src=twsrc%5Etfw%7Ctwcamp%5Etweetembed%7Ctwterm%5E1156622032811044866&ref_url=https%3A%2F%2Fbossip.com%2F1770468%2Fcandace-owens-challenged-cardi-b-to-a-debate-gets-dragged-by-her-rent-a-center-follicles%2F
Cardi please don't accept Candace Owens' challenge unless it's to shoot the fair one. Don't let her use your platform to elevate her hate & ignorance. Let her debate Kim K at Kanye's next Sunday Service cult gathering

— – (@Pisceanluvher) July 31, 2019
Cardi please don't accept Candace Owens' challenge unless it's to shoot the fair one. Don't let her use your platform to elevate her hate & ignorance. Let her debate Kim K at Kanye's next Sunday Service cult gathering

— – (@Pisceanluvher) July 31, 2019
When @RealCandaceO gets in @iamcardib level and amasses her number of followers than maybe they could debate.. Candace is not Cardi Bs equal https://t.co/bmma5BZ9DN

— Davey D (@mrdaveyd) July 31, 2019
It would be funny to see Cardi B absolutely destroy Candace Owens in a "debate" with facts and logic

— John Yoo Crushes the Testicles of Logic (@PlankySmith) July 31, 2019
https://twitter.com/AgentMusikMaven/status/1156627285828493312?ref_src=twsrc%5Etfw%7Ctwcamp%5Etweetembed%7Ctwterm%5E1156627285828493312&ref_url=https%3A%2F%2Fbossip.com%2F1770468%2Fcandace-owens-challenged-cardi-b-to-a-debate-gets-dragged-by-her-rent-a-center-follicles%2F