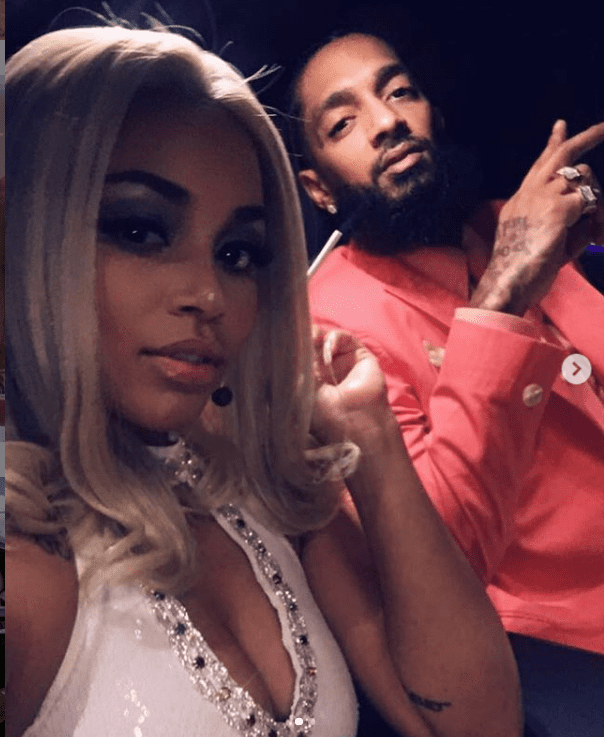 Actress Lauren London is working to allay fans' fears regarding the temporary closing of The Marathon Clothing store that her beloved ex-boyfriend Nipsey Hussle owned in South Los Angeles.
London says The Marathon Clothing business will eventually reopen. She also informed the multitude of admirers that there will be a tower erected in Nipsey's honor, therefore the store will remain closed during the time being as construction begins.
Concerns have been reportedly raised by some fans and consumers about the time it is taking to receive their purchased Nipsey clothing and memorabilia. A tidal wave of orders deluged the store in the aftermath of Nipsey's tragic murder on March 31, 2019, outside his store on Crenshaw Boulevard and Slauson Avenue. He was 33 years old. Reputed gang member Eric Holder, 29, has been charged with Nipsey's murder and the attempted murder of two others.
But some have defended the tardiness in the fulfilment of the orders with this Instagram comment crystalizing many people's feelings on the matter:
"Y'all on her badgering her about 30 dollar shirts and her soulmate and child's father passed away all of 4 months ago. LEAVE HER ALONE. Y'all didn't go to TMC clothing store when he was alive. Hell, yall ain't even from Crenshaw. Relax. They weren't prepared for the influx of orders. It millions of orders a day and they're still hurting. Stop being selfish. Y'all will get the t-shirt when y'all get it."
In the interim, the star of ATL, Madea's Big Happy Family as well as "The Game" and "The Games People Play" assures fans that purchases can still be made via TheMarathonClothing.com.
London, 34, meanwhile, paid homage to her sister-in-law, Samantha Smith, with a powerful testimony on what she means to her. Smith currently has custody of Nipsey's 10-year-old daughter, Emani Asghedom.