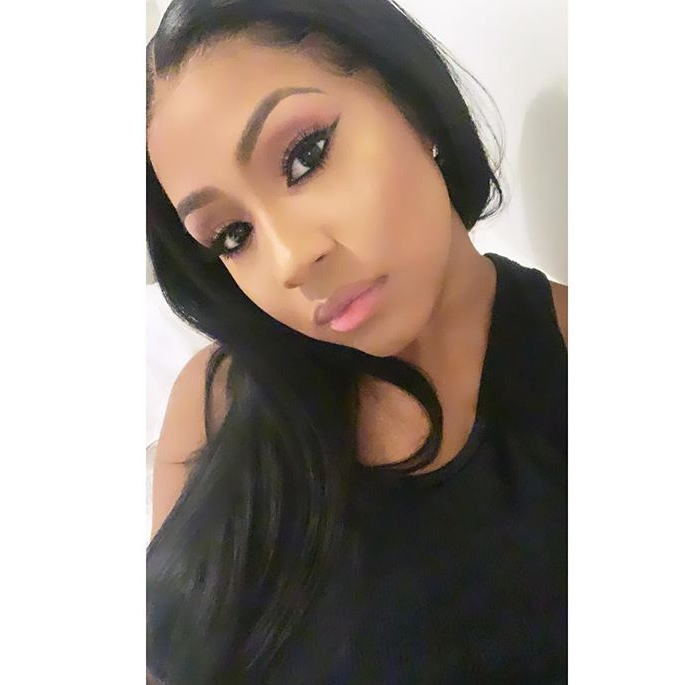 A very pregnant Yung Miami narrowly escaped a violent death Tuesday morning, Aug. 6, 2019, after someone shot at her as she was leaving a Miami recording studio.
The City Girls star was exiting the Circle House studios when the incident happened, according to TMZ. Several gunshots reportedly were fired in her direction but missed her and hit the tire of her Mercedes Benz G-Wagon.
Yung Miami somehow managed to avoid being struck and dashed to safety until local police arrived. By that time, however, the assailant or assailants had bolted from the scene.
Neighborhood Watch was probably the first to report on it since they were on the scene when the gunfire erupted.
"I got the story first because I was standing right there. Caresha new G Wagon was shot at leaving Circle House…YALL need to give her better security! Poor baby was running across the street tryna run b4 police came. Smh wow prayers for her and baby 808's protection," read the caption of the Neighborhood Page Instagram Live video, according to Complex magazine.
Yung Miami, 25, whose real name is Caresha Romeka Brownlee, told the Miami-Dade Police Department that she could not get a good look at the shooters, who were in a dark car at night with the lights turned off, according to TMZ.
And this comes just as Yung Miami and her boyfriend, producer Southside, are expecting the arrival of their first baby soon.
Police do not have any suspects at this time.
Twitter fans were especially shocked and outraged that someone with a gun would target a pregnant woman.
I just wanna know why Yung Miami was the target? A pregnant woman living her best life pic.twitter.com/uCiWSSUVNB

— мσ. (@MoniqueLaShaye) August 6, 2019
y'all shot at Yung Miami for no reason but George Zimmerman is still walking around unscathed after killing Trayvon Martin and selling autographed skittles bags??? you know what all you "thugs and gangsters" are? 👇🏾 pic.twitter.com/HLjZf4j4AJ

— Bria the Viral RRT 🐍♐️ (@briacheeks) August 6, 2019
Yung Miami's G-Wagon gets shot 14 times as she's leaving the studio and y'all have the nerve to say some "city boys are up" https://t.co/k4yDQyyuxc

— The Book of Eli (@EliMill3r) August 6, 2019