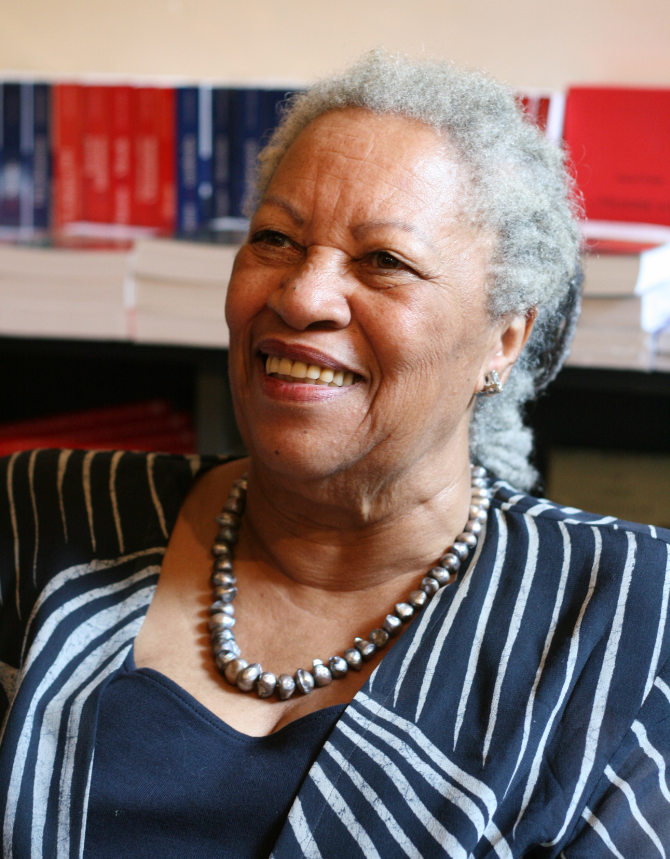 Legendary and transcendent author Toni Morrison — the first African American writer to win the Nobel Prize for Literature — has died in New York City. She was 88.
According to the Associated Press, Morrison's publishing company, Alfred A. Knopf Morrison, confirmed that Morrison, who also won a Pulitzer Prize, passed away after a short illness at Montefiore Medical Center in New York on Tuesday morning, Aug. 6, 2019. No one in Morrison's inner circle had elaborated on the specifics of her illness.
We are profoundly sad to report that Toni Morrison has died at the age of eighty-eight.

"We die. That may be the meaning of life. But we do language. That may be the measure of our lives."

February 18, 1931 – August 5, 2019 pic.twitter.com/DWnElCpMKc

— Alfred A. Knopf (@AAKnopf) August 6, 2019
Born in Loraine, Ohio, about an hour west of Cleveland, Morrison is widely considered one of the greatest novelists this country has ever produced. The New York Times bestselling author of Songs of Solomon and Beloved became the first Black woman to receive the Nobel Prize in 1993 and was hailed a "visionary force" by the Swedish academy.
Furthermore, Morrison's monumental masterpiece Beloved — the story of a mother who murders her infant daughter rather than let her go into slavery — was adapted into a major motion picture starring Oprah Winfrey. That book won the Pulitzer Prize for fiction in 1988.
The American Academy of Arts and Letters honored Morrison this spring with a gold medal for lifetime achievement in fiction.
In 2012, former President Obama awarded Morrison the Presidential Medal of Freedom, the highest honor a civilian can receive.
Below, Obama described the profound and indelible impact Morrison had on his young life as a college student.
@BarackObama and I remember Toni Morrison the same, the awakening of us, back in the day… pic.twitter.com/aYebUzpEKj

— ME, mrspbravestrong💜🤤💜🧁 (@deiustitiaadrem) August 6, 2019