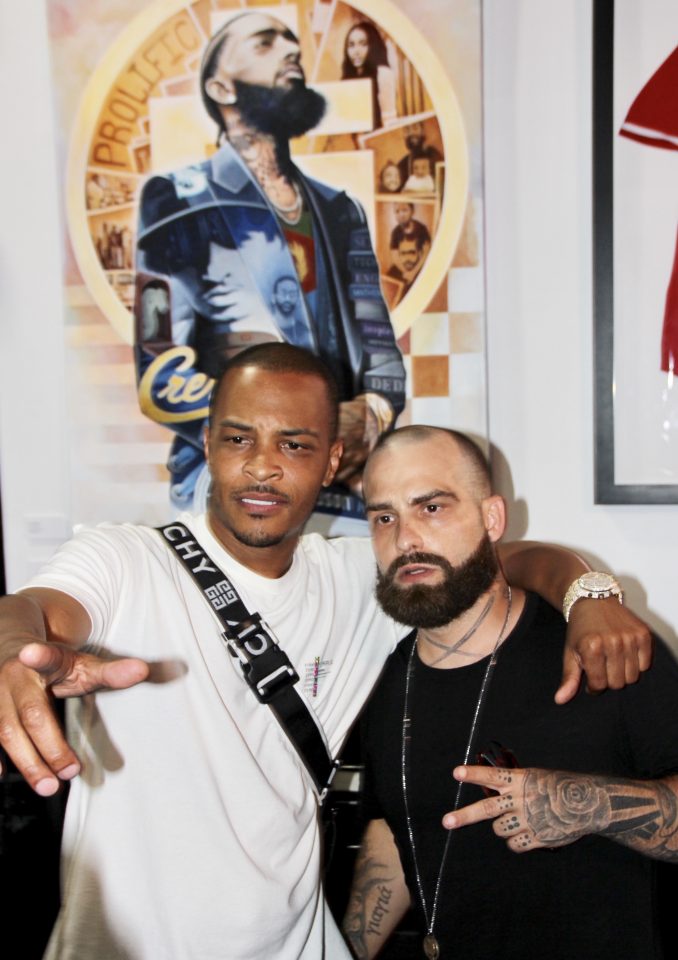 T.I. unveiled a new art installation at the Trap Music Museum that pays tribute to Nipsey Hussle.
During a private event held at the Atlanta-based museum Tuesday evening, Aug. 13, 2019, attended by celebrities including Monica, Toya Wright and Tiny, T.I. introduced a new painting, bench sculpted with Hussle's image, and a program from the rapper's April 11 homegoing service in Los Angeles.
The painting was created by New York artist Brian Kirhagis, also known as BK The Artist. During the event, Kirhagis shared his thoughts on the collaboration.
"The beautiful thing about hip-hop is that we've seen it grow into what it is in our lifetime," he told rolling out. "And I've always painted for legacy. Every time I lay down a piece of artwork is for long after I'm gone.
"To be able to be trusted [by] T.I., who hit me up knowing that I was the right guy to tell their story, and to be able to execute it and have such a big staple of hip-hop culture, not only is it an honor, [but] it [also] is humbling. I just really wanted to put my best foot forward and try to do him justice."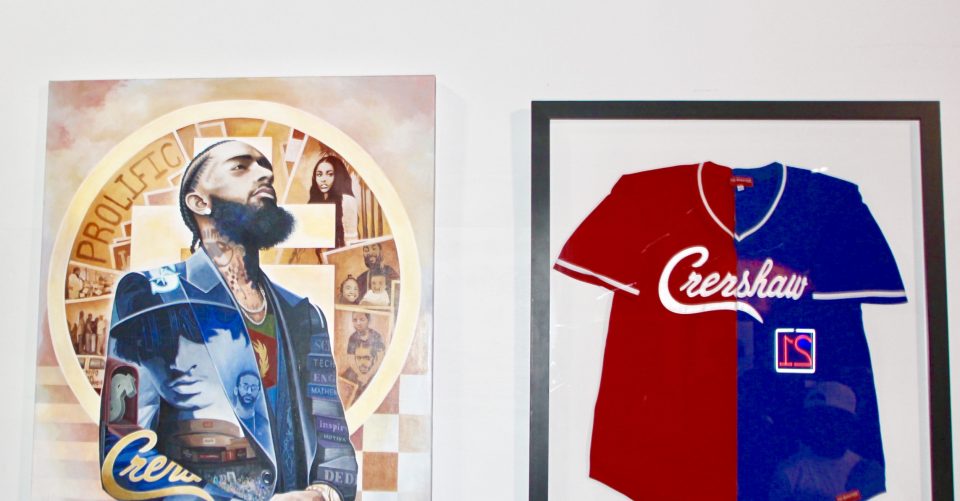 T.I. shared his thoughts on the artwork during his remarks at the installation's unveiling.
"This is a fair representation of all of things that Nipsey Hussle worked hard to leave behind," T.I. said. "This will be available for everybody to enjoy. Hopefully, we'll motivate others. It's deserving, and this moment is Nipsey's."
The Nipsey Hussle installation will be on permanent display at the Trap Music Museum, which highlights the culture of Trap music and hip-hop through art exhibits.