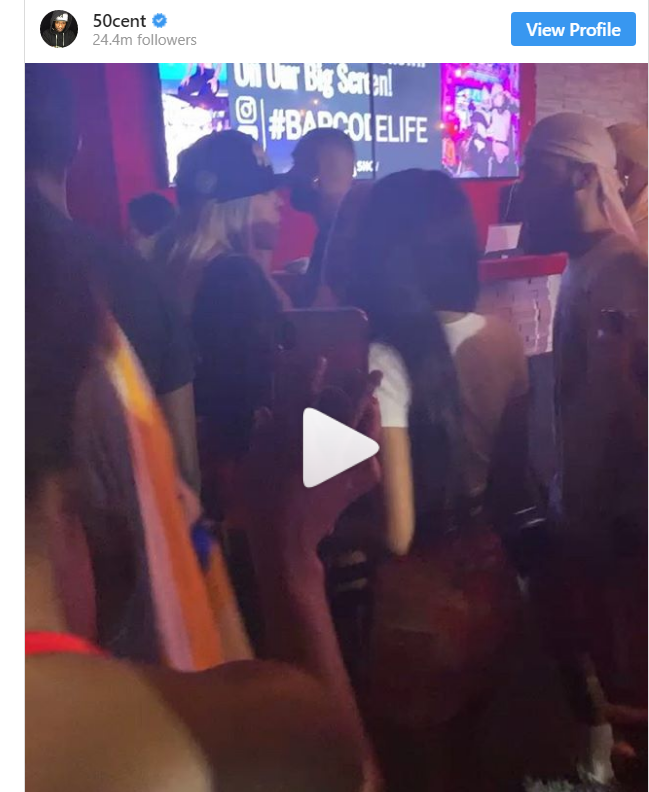 50 Cent wants Wendy Williams to know that he has not forgiven her nor forgotten the things she has said about him over the years.
When the daytime talk show queen, 54, tried to enter his party the other day, she was turned away by security while one of 50 Cent's people recorded the episode, as only Curtis Jackson would approve.
On Instagram, Fifty barked at Wendy with this heat-seeking message: 🤔you can't just show up to my PARTY if you been talking about me. 🤨B—- wait out side#lecheminduroi #bransoncognac#TheKing🍾. 
Some fans weighed in on the matter while laughing at Fifty's infamous pettiness.
"She was coming to apologize fif!! 😂😂," one fan said.
"Why do that to yourself?😂🤣 That's like giving @50cent the strap to finish you off!🤣😂."
"The petty level has reach godly magnitude 🤘🏾🤘🏾 🤘🏾 you should let her buy a table then kick her out ☠️☠️☠️," a third fan added, while another said. "😂😂😂😂😂 Nah why would she even wanna go auntie Wendy really tryna have a #HotGirlSummer 😩😩😩."
"Lmao you serious? Wendy Williams really showed up? Ahahahahhaha," one amazed follower asked, while another person delivered a rude knockout blow to Wendy: "Bye Wendell."
Obviously, Wendy eventually got into the party because she and her son shot this photo with rap legend Snoop Dogg and posted it to her Instagram account. But 50 was able to publicize that he was able to hold her up at the door in the latest battle of their years-long feud.