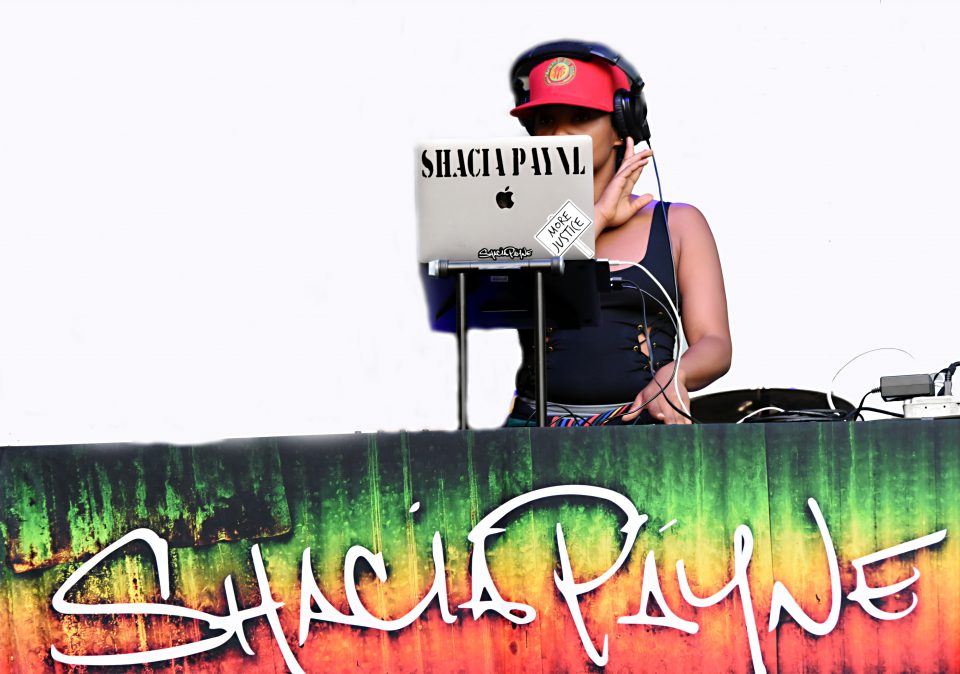 DJ name: Shacia Payne
Birth name: Shacia Marley
Hometown: Miami
Genre: '90s dancehall
DJ Shacia Payne is the daughter of legendary artist Stephen Marley, so music is in her DNA. As one of the opening acts for Stephen Marley, Payne prepares the crowd for a true reggae experience.
Rolling out had the opportunity to speak with Payne while she was on tour with her father.
How did you come up with your deejay name?
My dad gave it to me. His alter ego is Payne Killer.
When did you start deejaying?
Four years ago. My mom made me start deejaying. In high school, I was lost, so I needed something to do and she knew I had an ear for music.
How do you describe your style?
Versatile. I like to mix all genres of music. I love '80s music, so I like to blend them all together.
What or who were your early passions and influences?
My dad. He is the best producer ever. So, I study him a lot because my passion is to get into producing. I try not to attach myself to any artist because I want to create my own style and own lane.
What's your process for selecting a song to play during your sets or at a gig?
Depending on my mood is how I select my music. I take an hour to myself to figure things out. Also, my outfits determine my style of music for the night. If I am wearing a fitted cap, it is going to be a high-energy night.
List three DJs you admire and who made an influence on DJ culture. Why these three?
Black Pages, Sean and my DJ friends. When we get together, I learn so much from them and I believe they are just dope.
Five musicians who changed the world?
Bob Marley and when you mention him you have to mention the family tree.
What three skill sets do you feel are critical for any professional DJ?
Having key points.
Making sure you are on time and not rushing.
Knowing how to be on beat and being able to switch and match the tempo.