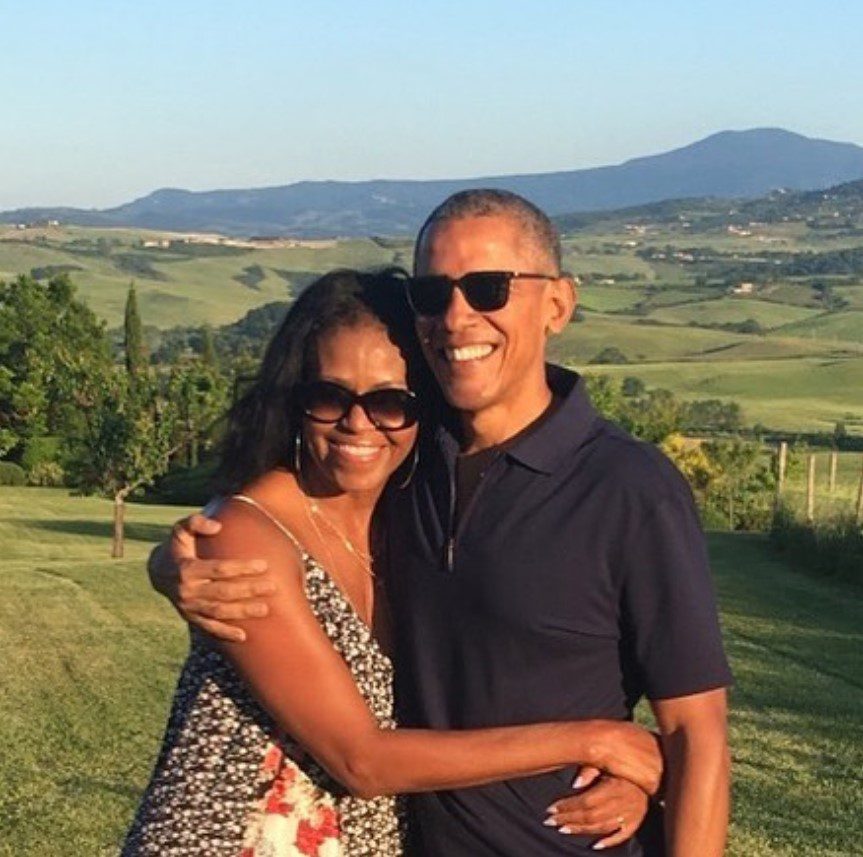 R&B songstress Lizzo lost her mind when she found out that none other than beloved former President Barack Obama and wife Michelle listen to her music.
Lizzo was part of the Obamas' very diverse summer playlist that spanned the entire spectrum of music. He told his 24 million Instagram followers that the former first couple's musical palate includes 1940's icon Frank Sinatra and 1990s rap legends A Tribe Called Quest as well as today's superstars Drake and Rihanna.
And, of course, they love LiL Nas X's "Old Town Road," the most successful Billboard single of all time.
Michelle Obama, who has 32 million IG fans, retweeted her husband's list on her Twitter page, where she also boasts 13 million followers.
The Obamas, who frequently share their favorite books, have a playlist that includes; Camila Cabello, Shawn Mendes, Lizzo, John Legend, and The Rolling Stones.
"With summer winding down, here's a sampling of what Michelle and I have been listening to — some new, some old, some fast, some slow," Barack, 58, wrote on IG and Twitter. "Hope you enjoy."
On the list of 44 songs – signifying that Obama was the 44th president – are recent hits that include "Juice" by Lizzo, as well as Cabello and Mendes' steamy "Señorita," alongside iconic songs like "I've Got You Under My Skin" by Frank Sinatra and "Happy" by The Rolling Stones.
Check out the Obama's list and Lizzo's excited reaction below:
I TWEETED THIS AT 10:26AM AND ONE HOUR LATER PRESIDENT @BarackObama TWEETED ABOUT ME!!!

WE'RE FRIENDS NOW I DONT MAKE THE RULES!!! pic.twitter.com/9KLGkjBp6J

— FOLLOW @YITTY (@lizzo) August 24, 2019
swimming in from a half nude convo with my best friend about gratitude in the aegean to this PRIME OBAMA CONTENT https://t.co/lGevyD2hMD

— Maggie Rogers (@maggierogers) August 24, 2019
Thank You, Mr. President @BarackObama pic.twitter.com/mo55Nrjn5v

— GoldLink (@GoldLink) August 24, 2019