Oscar-winning actor Jamie Foxx has been making a lot of noise lately. First, his six-year relationship with Katie Holmes was reported over for good. Right after that news hit the airwaves Foxx was spotted holding hands with a stunning young woman while heading to a party and the paparazzi immediately assumed that this was Holmes' replacement.
Foxx, 51, soon clarified the matter, stating that the mysterious young lady is a chanteuse named Sela Vave that Foxx is apparently nurturing and cultivating to become the next Beyoncé.
Page Six reports that "Jamie is saying that Sela is an amazing singer, that she's 'the future ­Beyoncé. He's introducing her to his friends in the music and entertainment industry — and getting her to sing on the spot to show off her talents."
Foxx, who won his Academy Award for his stunning portrayal of Ray Charles in the movie Ray, rebuked speculation that Vave is his new woman, adding that Vave is around his daughter's age. Corrine Fox is 25, while Vave has been listed from ages 19 to 21, depending on the publication.
"That's our family. We don't ever cross the lines like that personally," Foxx fired off on Instagram Live. "That's our artist, that's our family, that's our love. She's been brought into the family. She works hard, she's a beautiful singer. I can't wait for you to hear her."
Foxx added that Vave has even moved in with Foxx, but that this is nothing new for him. He said that he has often hosted up-and-coming talent, such as Ne-Yo, Nick Cannon and Ed Sheeran. Therefore, any speculation about a burgeoning romance with Vave is tantamount to a "double standard."
After getting assailed with nasty comments on social media because the public believes Vave is the root cause for Foxx's defunct relationship with Holmes, Vave finally defended herself on Instagram:
"You can keep talking and calling me a whore, slut, home wrecker, thot, gold digger, that I should die .?.?. Because it doesn't matter to me, I'm out here to work and do what I love most. #music #killthedoublestandard."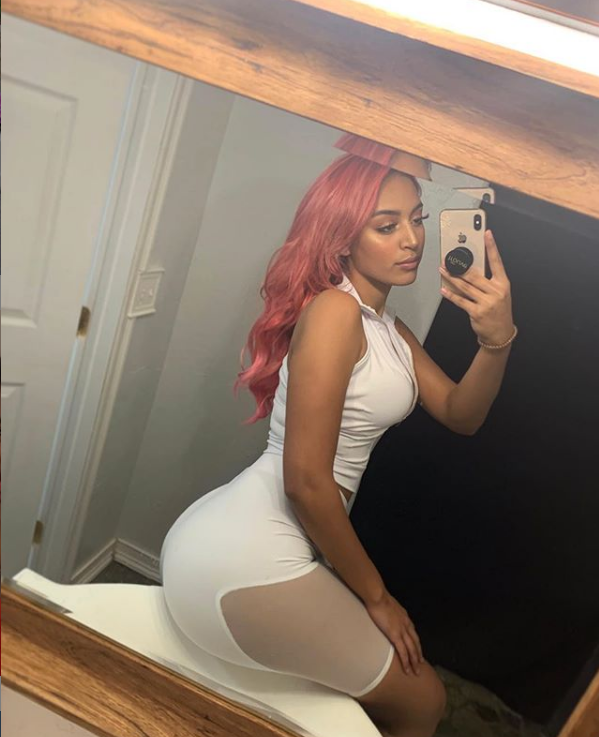 What do you make of Foxx hailing Vave as the next Queen Bey?