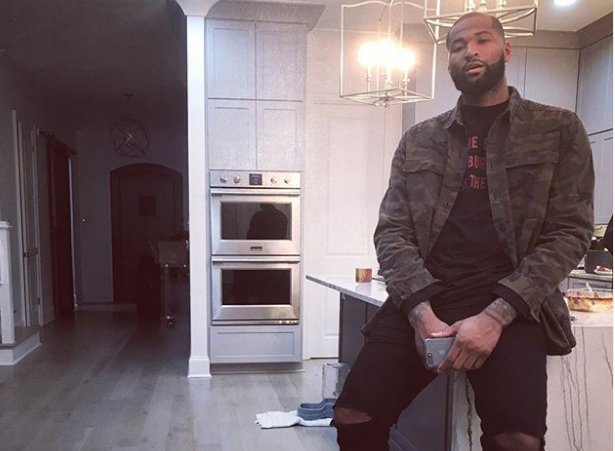 Los Angeles Lakers center DeMarcus "Boogie" Cousins, 29, has a well-deserved reputation as a man with a hair-trigger temper.
Also, Cousin's recent foul disposition may have been exacerbated due to the fact that he snapped the ACL in his knee and will be sidelined for the upcoming NBA season. Plus, Cousins was out for a large part of last season due to a leg injury.
The mother of Cousins' son, Christy West, filed a police report in Mobile, Alabama, and included an audiotape with a male voice threatening to put "a bullet in your f—ing skull."
Cousins became enraged when West refused to release her son to be in his wedding, which took place over the weekend in Atlanta.
On Aug. 23, Cousins reportedly threatened West during the phone call. West also claims Cousins told her that he was going to kill her "even if he didn't have to get his hands dirty doing it."
West also filed a restraining order against Cousins previously.
Meanwhile, Cousins had the likes of fellow NBA ballers Matt Barnes, Anthony Davis, and Draymond Green at his wedding. But Cousins' honeymoon could get a rude interruption depending on what the investigation comes up with.