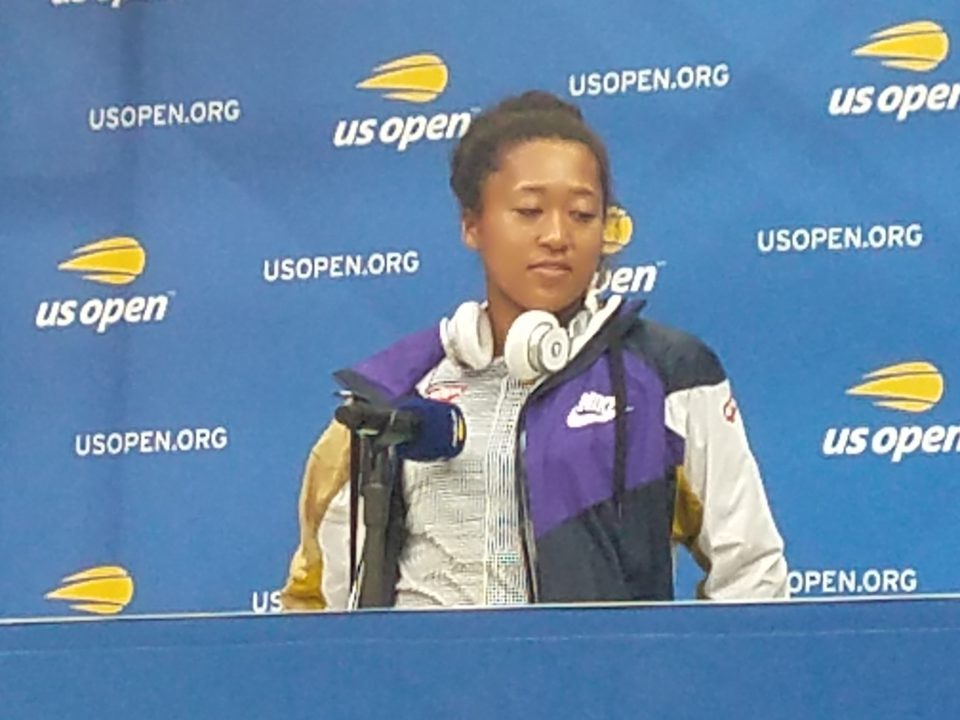 Former NFL quarterback Colin Kaepernick and NBA legend Kobe Bryant were in the stands cheering on Japanese tennis star and 2018 U.S. Open champion Naomi Osaka, who defeated Magda Linette of Poland 6-2, 6-4 at Louis Armstrong Stadium to advance to the third round.
"It's just funny to me," Osaka said. "You know, like, last year compared to this year, there is no way, like, Kobe would sit in my box. Yeah, Kaepernick, too. It's just crazy who you run into in life."
The former Los Angeles Lakers star is no stranger to Osaka. "I know Kobe," she said. "This is actually the first time I have ever met Colin, and it wasn't even through me. So, yeah, I mean, everybody knows Kobe gives me real-life advice. He's someone I look up to as an athlete and also as a person. I'm really grateful that I even have the opportunity to, like, talk to him and stuff."
Bryant is rumored to be hanging around to see one more match: 15-year-old tennis star Coco Gauff, who would face Osaka in the third round of the 2019 U.S. Open if she can get past Timea Babos of Hungary.
Someone asked Osaka what causes she believed in most.
"I mean, for me, it's going to sound corny as heck, but, like, I just believe in being nice to people. Like, for me I just want to treat people … like how you want to be treated," she said. "… I don't know how anyone's day has been. I don't know if, like, the circumstances that led to them being the way they are. So for me I would never judge a person, especially when I haven't walked in their shoes.
"Someone told me that for me to take one second out of my day to sign someone's ball could be the highlight of their day, and they could have had a really bad day. So, for me, I took that really into perspective. And I don't know. Just want to, like, spread kindness and positivity even though sometimes I don't do that on the court," she smiled. "But I'm working on it."
Check out a cheering Kaepernick around the 1:03 mark in ESPN's video recap of the match below.