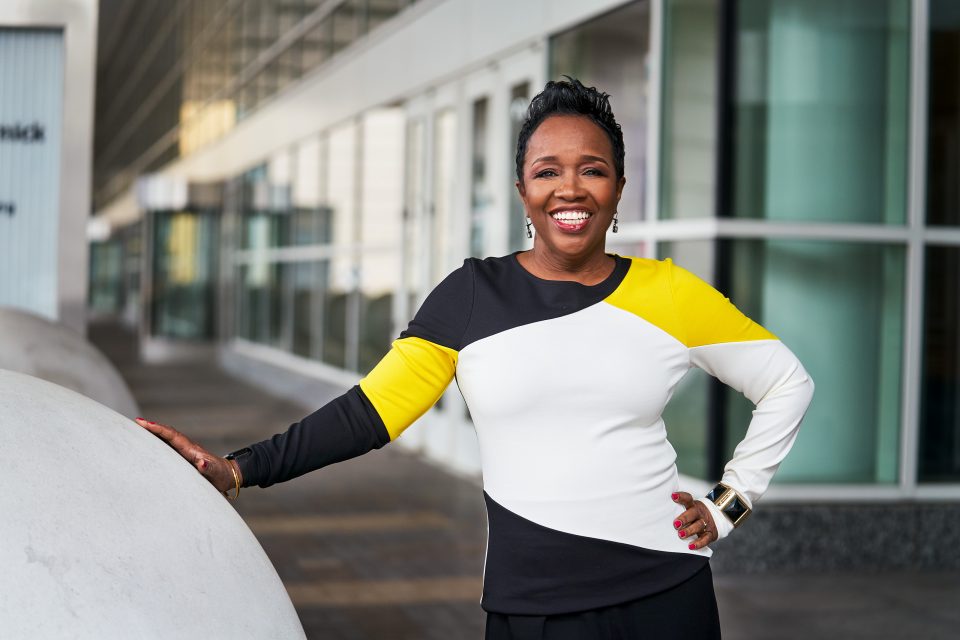 The Black Women's Expo, already a staple in Chicago for all things related to Black women, beauty, business, community and entertainment, is making its return to Atlanta's Georgia International Convention Center Sept. 14-15.
Rolling out reached out to BWe founder Merry Green to get the skinny on BWe's beginnings, what Atlantans can expect from the conference, and common needs for Black women collectively throughout the country.
What is the origin of the expo, and what do you want Black women to take away from it?
We just celebrated a major milestone with the Black Women's Expo in Chicago this past April, with this being our 25th anniversary. I approached the general manager of V-103 Chicago a little more than 25 years ago with the idea to produce an event that would specifically target the majority of our listening audience — Black women — and would focus on connecting Black women throughout the city from all ages and socio-economic backgrounds.
You've added Atlanta as another BWe destination. What can Atlantans expect?
Atlantans can expect a production that attracts thousands of Black women annually to McCormick Place (in Chicago), i.e., networking and an opportunity to make invaluable connections with Black women, engaging and educational seminars on topics that matter to us, opportunities for Black-owned businesses to display their products and services to this important consumer, musical entertainment from local and national artists, fashion shows, beauty demonstrations – all with an Atlanta twist.
Have you seen attitudes toward Black women improve and their opportunities increase since you've been promoting BWe?
Yes, I can say that attitudes towards Black women are improving to a certain extent, but it is still a struggle and an uphill battle to get the opportunities that we deserve, … we still have to, in large part, make our own way. It's important that we connect and collaborate with other Black women and entrepreneurs, support their businesses and build our brands.
BWe Atlanta is a little less than a month away. Can you share any details about special activations, participants or partnerships?
Our title sponsor is BETher, and they will be onsite to showcase their upcoming programming; V-103 is our exclusive radio partner; and rolling out is our exclusive magazine partner. We have created a digital relationship with the Atlanta Tribune Magazine and Atlanta Daily World; Novartis Pharmaceutical Co. will be onsite to share health information and to "Rock The Block" on Saturday featuring MC Lyte, … along with free health screenings and workshops featuring reality show influencers Toya Wright and "Married to Medicine's" Dr. Simone.
In closing, if you could sum the Black Women's Expo with a song, what would the theme song of BWe be?
When we first started 25 years ago, we did have what I guess we will call a theme song … and it was played during our ribbon-cutting ceremony on opening day. It was "I'm Every Woman" by Chaka Khan. Over the years, we have added a few more songs [and] they are, "U.N.I.T.Y." by Queen Latifa and "Respect" by Aretha Franklin.