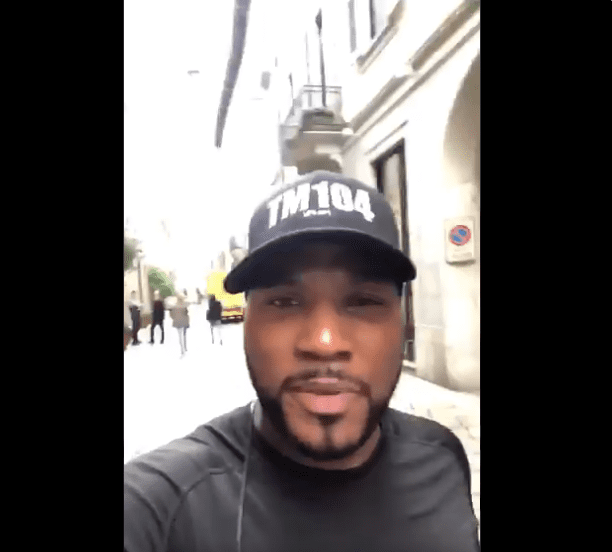 "The Real" co-host Jeannie Mai and rapper Jeezy have made it official: they are dating.
Jeezy, who was born Jay Wayne Jenkins, and Mai came clean as they walked together on the red carpet at Jeezy's recent SnoBall Gala in Atlanta, an event designed to help underprivileged youth, according to People magazine and sipchytea.
Rumors began flying that the two had a strong connection back in January after Malika Haqq, best known for being the BFF of Khloe Kardashian, posted photos of the two seemingly out on a date.
Soon thereafter, Mai, 40, felt compelled to address the matter on an episode of "The Real."
"Jeezy and I hang out. He's very special to me, so we don't have a label to define what it is we're doing. We're just having a good time together," Mai said at the time. "Real fam, you know I always keep it a little too real at this table. I promise you that when there is that one special boo, you will be the first to know from me."
Jeezy and Mai fans are thrilled for the couple.
One fan noted, in part, on Instagram, "…No surprise here! She looks happy, and I knew it was "thing" when she was blushing to talk about him on the show. How beautiful would those babies be 💙Get it, girl! (sic)"
Another fan added on IG: "So happy for her, I remember when her other co-host and friends were around with their men, and she was left out I felt bad, so am happy for her. Let see if same will be said for black men dating Asia since when a black woman date a white man she becomes the topic for both men and woman. What I know is love has. No color so happy for her. (sic)"
Check out Mai talking about Jeezy a few months ago on "The Real."