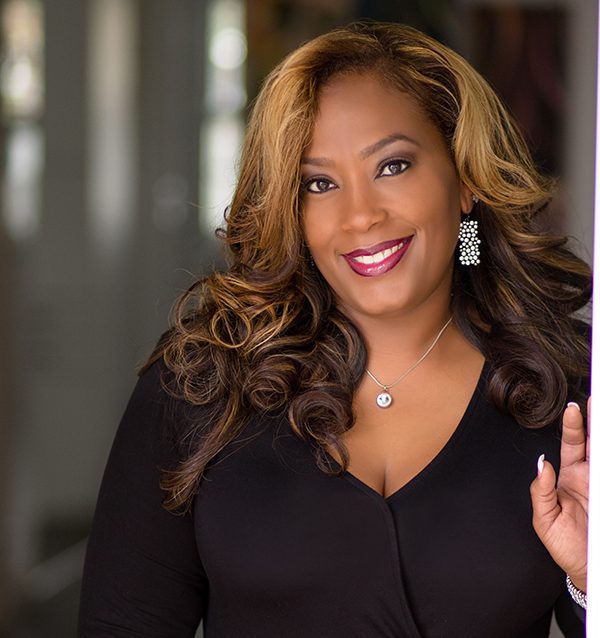 Terina Thomas is a mompreneur, hairstylist and designer. Growing up with grandmothers and godmothers who were hairdressers and seamstress, fashion and beauty always interested her. Today, her mission is to show women how important it is to do what you love with passion, faith and a commitment to serve. Thomas is currently designing fashionable swimwear that celebrates all body types. The accomplished entrepreneur spoke with rolling out about the debut of J + Lourice Swimwear and how she applies technology to fashion.
How would you describe your brand?
I want women – no matter their shape or size – to feel sexy, bold and in control while wearing the J + Lourice Swimwear Brand. I also am thrilled to include our revolutionary, patented, environmentally safe and friendly 16-5 Inc. Whatever Proof technology. This allows our swimwear to not only be quick-drying, eco-friendly, and able to repel food, drinks, and other stains while remaining odor-resistant.
Is there a back story to your motivation for you as a business leader?
As a proud Mom to five beautiful daughters, I'm motivated to always be a positive example and lead by my actions and not just my words. While there's nothing wrong with having a traditional job; I've always been an entrepreneur. From selling lemonade on the corner as a child to becoming a celebrity stylist and now as a fashion designer, I appreciate the ability to not only be in control of my own destiny but to encourage and help others do the same.
What is your commitment to the community?
Having been able to overcome various obstacles in my life, I understand how important it is to give back. I will utilize J + Lourice Swimwear sales to give back monetarily. A portion of every sale will be donated to [the] Passion Fund which will be distributed to various women and family empowerment non-profit organizations around the country. Additionally, I'll be awarding one woman each quarter a full beauty makeover including, spa, hair, make-up, photoshoot and a feature on the J + Lourice Swimwear website and social media pages.
How important is technology with day-to-day operations?
My online-based business is definitely enhanced through technology. While I start my designs with a simple pen and paper I refine my design sketch patterns on my tablet. We also have patented and proprietary "waterproof" technology incorporated into the fabric. I also use an automated accounting system and integrated e-commerce technology. 
What's next for your business?
I am planning to launch a couture swimwear line at the end of the year with other apparel items planned. All styles will be in line with my design aesthetic – sexy, edgy, trend-forward and bold, allowing women to choose sexy their way. Additionally, I'm in the process of aligning directly with partners in various industries to incorporate our revolutionary, patented 16-5 Inc. Whatever Proof technology.