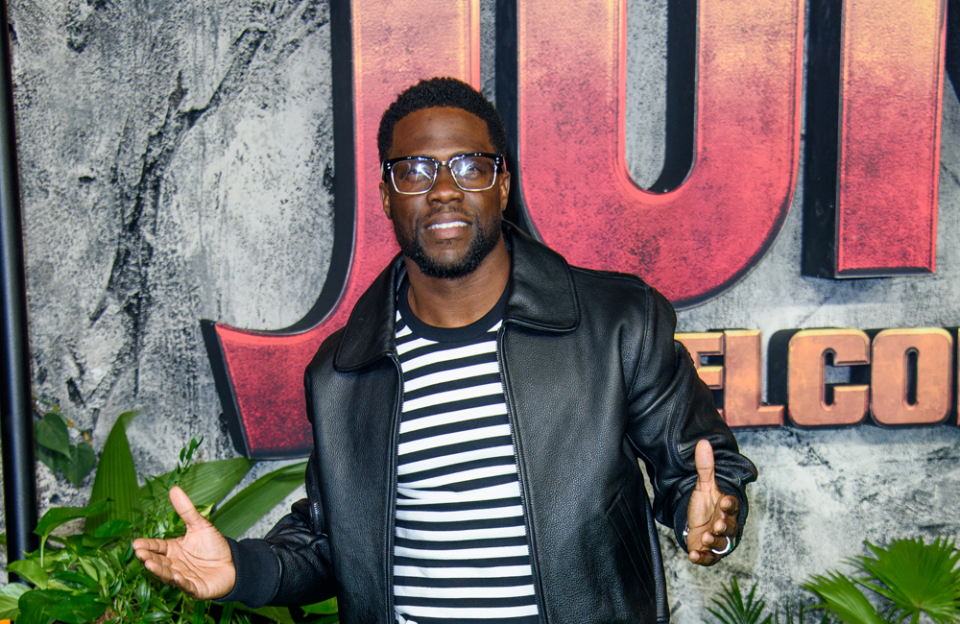 Comedic superstar Kevin Hart sustained back injuries in a crash that completely demolished his classic car in suburban Los Angeles.
The California Highway Patrol submitted a crash report that stated, according to the Huffington Post, a 1970 Plymouth Barracuda that Hart was riding in somehow got out of control and torpedoed down an embankment and crashed in Malibu Hills, California, about 33 miles west of L.A.
https://twitter.com/KNXCooper/status/1168258811133493248?ref_src=twsrc%5Etfw%7Ctwcamp%5Etweetembed%7Ctwterm%5E1168258811133493248&ref_url=https%3A%2F%2Fwww.huffpost.com%2Fentry%2Fkevin-hart-hospitalized-back-injuries-car-crash_n_5d6c2ac1e4b09bbc9ef0e724
TMZ reported that the fire department had to saw the roof off to free the driver and female passenger.
The driver and Hart suffered "major back injuries," according to the CHP. Hart is being treated at a local hospital. The driver was flown to UCLA Medical Center in Westwood. Hart's current condition and the extent of his injuries are not known at this time.
As TMZ stated, Hart was able to get out of the car and get in touch with his security team, who took him home to notify authorities of the crash before going to get treated.
TMZ reported that alcohol was not a factor in the accident. The female passenger did not require medical treatment.
Hart bought the car on July 6, 2019, as a present to himself for his 40th birthday.