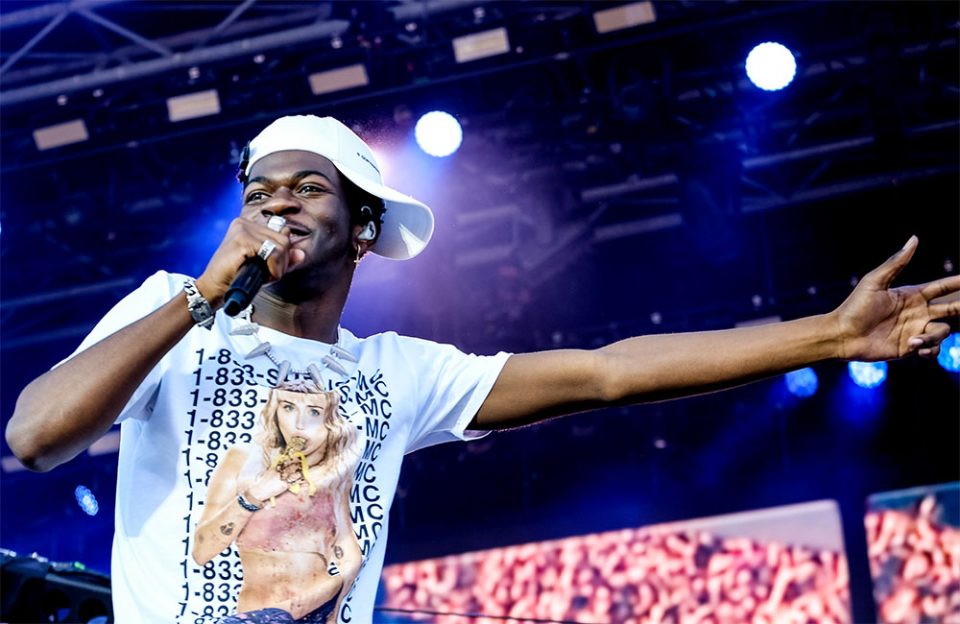 After years of floating above the clouds on that magic carpet of box office blockbusters and sold-out comedy concerts, actor Kevin Hart has suddenly hit some unexpected turbulence that has rocked his world.
Just days after surviving a serious crash that totaled his Plymouth Barracuda classic, which ultimately required back surgery, Hart is being blasted for "gaslighting" rapper Lil Nas X. Fans are criticizing the comedian for comments he made about Lil Nas X coming out as gay even as his "Old Town Road" song broke records on the Billboard pop charts.
While filming an episode of "The Shop: Uninterrupted" for HBO, Hart interrupted Lil Nas to question why he was fearful to come out. Fans reminded Hart that he joked onstage years ago that he would beat his son if he came out gay. Hart's homophobic comments cost him an opportunity to host the 2019 Oscars. He has since offered a mea culpa for that faux pas.
"I'm growing up to hate this s—" Lil Nas X said in reference to being a part of the LGBTQ community. Hart cut off Lil Nas' train of thought to ask, "Hate what? Why are you growing up to hate?"
"Homosexuality, gay people," Lil Nas X retorted sharply with "Come on now. If you're really from the hood, you know."
Lil Nas X went on to say that he wanted his coming out to feel authentic.
"If you're doing this while you're at the top, you know it's, like, for real. It's showing, like, it doesn't really matter," Lil Nas X said in a clip from the show.
Check out the trailer for the next episode of "The Shop" and then read Twitter tweets ripping into Hart for basically being tone-deaf.
Kevin Hart acting like he doesn't know why Lil Nas X would be scared to come out is like someone who stole the thing you lost helping you look for it. https://t.co/ZmfRNMktel

— Phillip (@MajorPhilebrity) September 4, 2019
Another Twitter person was more blunt, saying "how hard did that car hit Kevin Hart for him to just come out saying this bull—-?"
Kevin Hart: "SO wHAT?! WHY DiD yoU grOw uP tO HAtE HOMOsexUAlity"

Kevin Hart is really in these streets acting like he didn't proclaim he would smash a dollhouse over his son's head if he was gay.#HBOTheShop #TheShopHBO #TheShop https://t.co/c03sjLqgQq

— Dana (Store Name) #AmplifyBlackVoices (@sagesurge) September 4, 2019
https://twitter.com/goldietaylor/status/1169239432848904192?ref_src=twsrc%5Etfw%7Ctwcamp%5Etweetembed%7Ctwterm%5E1169239432848904192&ref_url=https%3A%2F%2Fwww.lovebscott.com%2Fkevin-hart-faces-intense-backlash-gaslighting-lil-nas-x-homophobia-video
Kevin Hart's blatant gaslighting When lil Nas X said he was scared to come out is beyond ignorant! Fam, didn't kevin say that he would beat his child if they were to come out gay? and now he the audacity to question WHY lil Nas X would be apprehensive? #LilNasX #kevinhart pic.twitter.com/eDb0WaRV3Y

— SLAYSARAH 💅🏿 (@SlaySlaysarah) September 4, 2019
"If yall are gonna put him in places to be gaslit like this by homophobes on national television then you aren't the bastion of free thought and discourse that you think you are. https://t.co/bxqUkI2zrL"
"I'm not going to say cancel culture because that's becoming exhausting recently, but why are we still putting up with Kevin Hart? He's just not funny or likable at all anymore."
HBO's #TheShop gaslights #LilNasX about homophobia — and he deserved better https://t.co/a8zLkORepw pic.twitter.com/mGANG376Tk

— Shadow and Act (@shadowandact) September 4, 2019