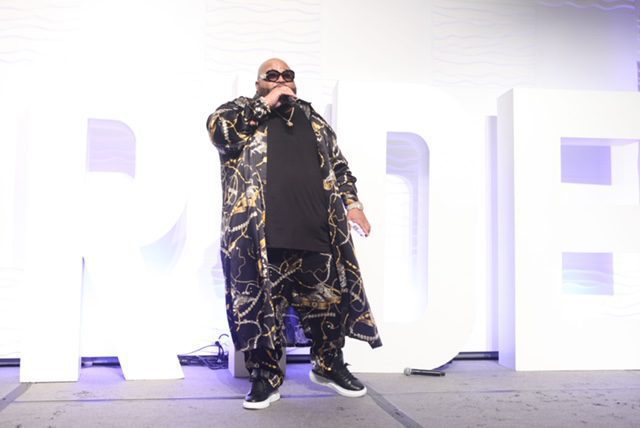 For the past 20 years, Jazze Pha has produced hits for artists such as Ciara, Mary J. Blige, and Usher to name a few.
On the final day of the third annual RIDE Conference, the RIDE Entertainment Honors program awarded Jazze Pha with the Vanguard Award for career achievements in the music industry. Held at the Loudermilk Conference Center in downtown Atlanta, RIDE Entertainment Honors also featured honorees Heather Beverly and LVRN, with special performances by Ten, Ayo & Tao, and Klondike Blonde.
Glam University's Sabrina Peterson introduced Jazze Pha's mother, singer Denise Williams, who shared stories about her son and how he turned his love for music into a career.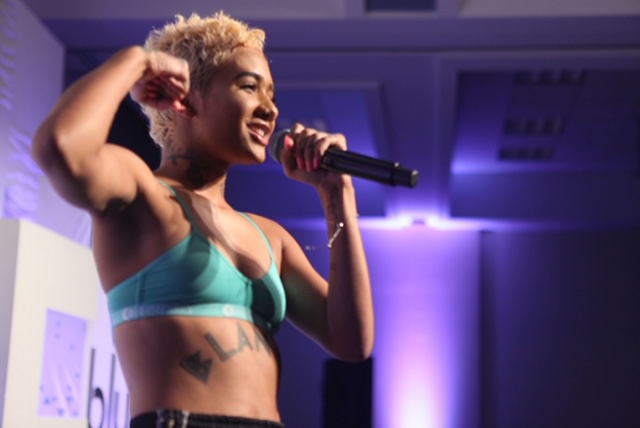 "He was born in Memphis and raised in Los Angeles," Williams said. "He watched from the wings as me and his dad [James Alexander] took stages all over the country. And he would be a quiet little boy, but he would make those funny noises all the time. Who knew that he would become a producer and use all those noises now to be who he is. Now he is a super producer. He's a super dad. … God has been so good, and I want to give him honor and glory and praise for everything that he's done in my son's life because this is the Lord's doing, and it is marvelous in our eyes."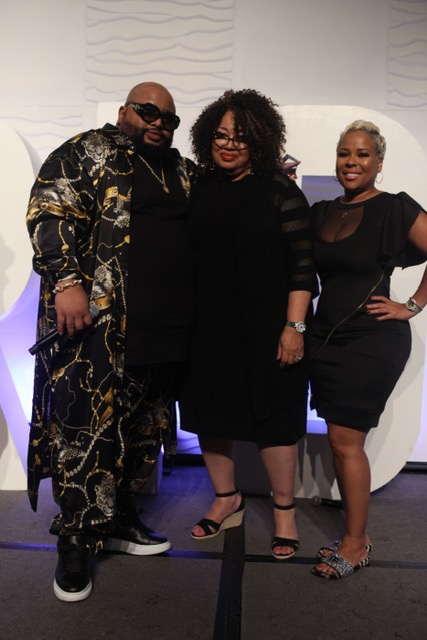 Dallas Austin, producer and CEO of Rowdy Records, also spoke about Jazze Pha's achievements in the music industry.
"Being a producer myself, all of us being super producers and super writers and laying a foundation in Atlanta, one thing that God told us is to do it with grace, to do with honor, love, integrity, pride because in this industry that's really key," Austin told the audience. "A lot of times, it's really hard to keep up with your heart. You're always thinking too hard. And Jazze Pha is always leading with his heart. We all love you. You deserve this honor."
Jazze Pha accepted his honor and used the platform to inspire the next generation of creatives.
"When I came to Atlanta, Georgia, I came with a young lady by the name of Caroline Miller, and a basketball player by the name of Todd Day," Pha said. "Todd gave me and my crew $1,500 to come here and figure it out. I stayed in a mouse-infested hotel called the Castlegate. Caroline Miller, rest her soul, we got down to our last $10, and she introduced me to M.C. Breed. She took me to the studio, and M.C. Breed heard my music. I'm saying their names because they are the people who put me in the game. No matter where you go, don't forget where you came from. We have one shot. I became a sniper. That let me know the power of instinct. All those people you think about, call them. Don't think twice, call them. When you're thinking about jumping, don't hesitate. Jump!"
RIDE Con creator Munson Steed also shared a few encouraging words.
"Jazze Pha we love what you do." Steed said. "One of the reasons we do RIDE is because we want people to know that in Atlanta, you can come be creative and proud of your Blackness, and we make music and money for the world."