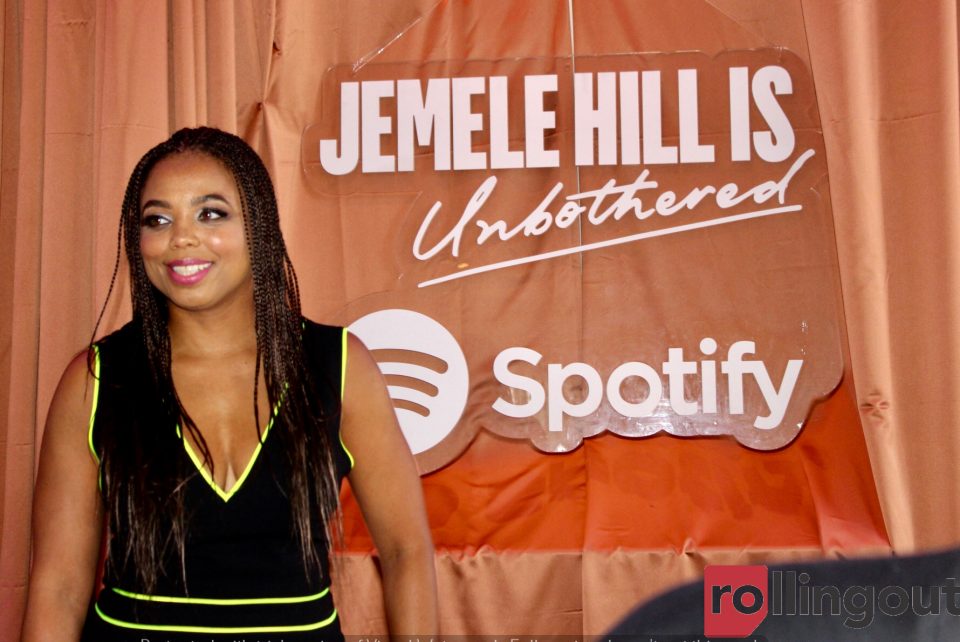 Jemele Hill created a firestorm on social media after writing an article that encouraged top Black athletes to support HBCUs. Hill recently published "It's time for Black athletes to leave White colleges" for The Atlantic's October 2019 issue.
In the article, Hill makes a strong case as to why top recruited athletes should attend Historically Black Colleges and Universities.
"Black athletes have attracted money and attention to the predominantly white universities that showcase them," Hill shared. "Meanwhile, Black colleges are struggling. Alabama's athletic department generated $174 million in the 2016–17 school year, whereas the HBCU that generated the most money from athletics that year, Prairie View A&M, brought in less than $18 million."
But top Black athletes are more likely to choose a PWI over an HBCU because of the status and lucrative funding. Schools such as Clemson, which won three football national championships in two years, play in a sports complex worth $55 million. Schools in major conferences such as the ACC and SEC are also more likely to get weekly coverage on national TV outlets. For instance, Hill pointed out that in 2016, the NCAA paid $8.8 billion to CBS Sports and Turner Broadcasting for the rights to televise basketball tournament games through 2032.
Hill also points out that students who attend HBCUs are often successful in the career paths that they choose.
"Despite constituting only three percent of four-year colleges in the country, HBCUs have produced 80 percent of the Black judges, 50 percent of the black lawyers, 50 percent of the black doctors, 40 percent of the Black engineers, 40 percent of the Black members of Congress, and 13 percent of the Black CEOs in America today," Hill wrote.
However, some disagreed with Hill and claimed that she was encouraging the practice of segregation.
"Nothing to see here just Jemele Hill advocating for segregation," Caleb Hubb tweeted. "This is literally racist."
Radio host Jason Rant tweeted, "There's no such thing as a White college. But if we're preaching dehumanizing segregation, perhaps Jemele Hill should leave The Atlantic. Surely that counts as a White publication? Ridiculous take."
But while Hill faced a backlash from a slew of social media users, some defended her piece.
"Jemele Hill is not advocating for segregation," Veuve DeBarge tweeted. "She's posing a hypothetical on how to keep the fruits of Black labor in the Black community, as opposed to the current system where the free labor of young Black men enriches mostly White people."
Julia Symoné added on Twitter, "[Jemele Hill] promoted rebuilding our own institutions. So now it's wrong to want to support those that support you? Would you rather go where you are 'the White friend'?"
Overall, the future of HBCUs could be solidified if top Black athletes decided to attend Grambling University over LSU, or Bethune-Cookman over Florida State University. It's a concept that would nearly wreck an institution predicated on superior athletes that are often Black.