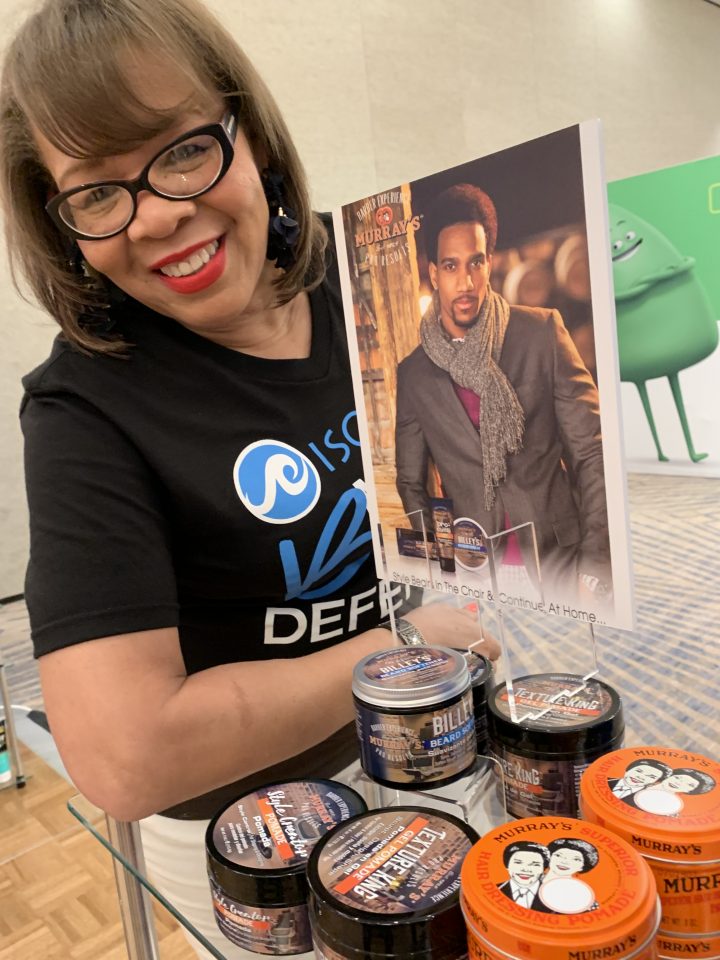 Patricia Bailey is the founder of the PBailey Group, a strategic planning business group where she manages product development, channel marketing, and promotion planning. She is a graduate of Chicago State University and Northeastern Illinois University. Prior to starting her company in 2003, Bailey was an executive for seven years at Pro-Line International. Rolling out spoke with Bailey at the 2019 Black Enterprise Conference.
What are you doing at Murray's?
I have the pleasure of being a marketing sales consultant for Murray's Worldwide Inc. company, [where] we have a myriad of brands. In terms of Walmart, we have the Murray's can with its iconic representations, the Orange Candy. Most people know that if you want a 360 wave, that's what it's going to take. There's also ISOPLUS. All these major brands are part of the Walmart portfolio, which is why we were invited to be a part of this experience.
Tell me about the new ISOPLUS campaign?
I think it's always important to reinvigorate a brand, but in particular, ISOPLUS is such a large brand within the Walmart portfolio in terms of overall distribution. Walmart is so community-centric that it's an opportunity for us to now go back out into the community and talk about the brand through a new lens. Click here to continue