How did you develop you the concept for the Vu le Carré holster?
With my experiences and being able to observe in the industry, I was able to see that we're unorganized on set and things move at a really fast pace. I wanted to create something where we can still look the part, still look appealing to our clients in the industry, but it's also good to have accessories. I wanted to create a holster line, which is a luxury leather holster for freelance artists. Whether you are an aesthetician, makeup artist, hairstylist [or] anyone who's a freelancer who needs to hold tools to help better their work.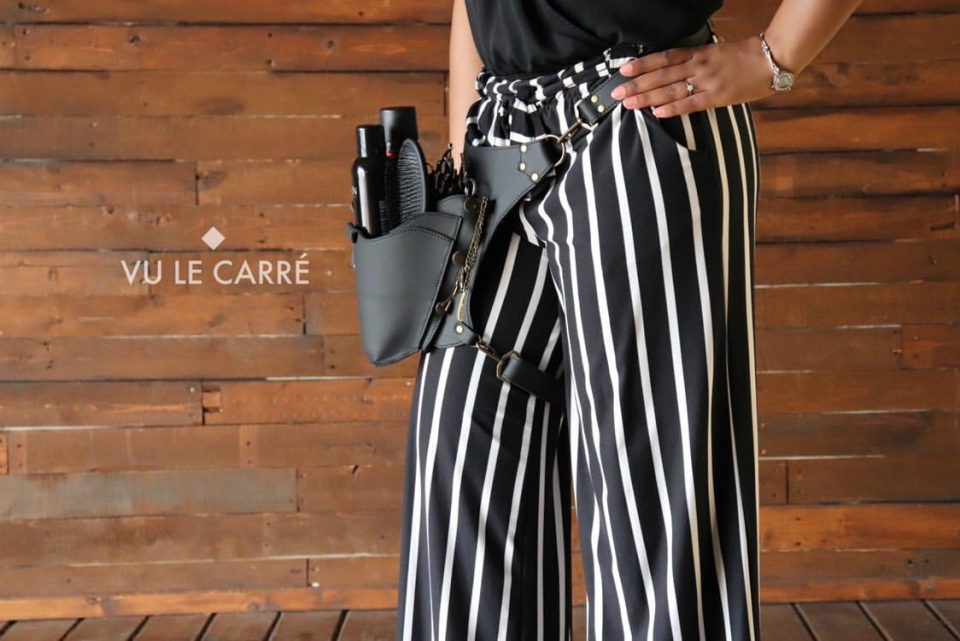 What advice do you have for any up-and-coming stylist to gain more clientele? 
My advice for an individual who wants to move to Los Angeles is to just do it. At the end of the day, I feel like God's gonna test you no matter what. God tests you better when you are down to nothing because he can use you more and he can allow your skills and you to be a little bit more creative.
When I created my holster line, I was in a studio apartment with my husband in Los Angeles. We came from a three-bedroom house to now living in the studio. It was very humbling. At times I was embarrassed, but I'm grateful for those times because a lot of my ideas came from being in that cramped-up space because I was able to really look deep down inside and think of what people can use and what will be helpful to my industry.