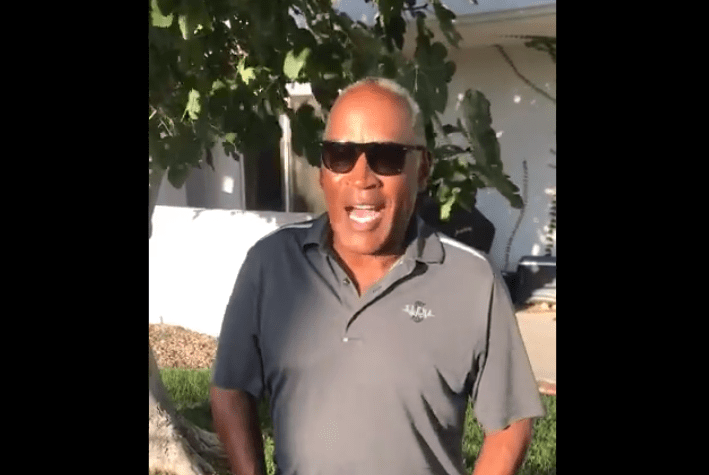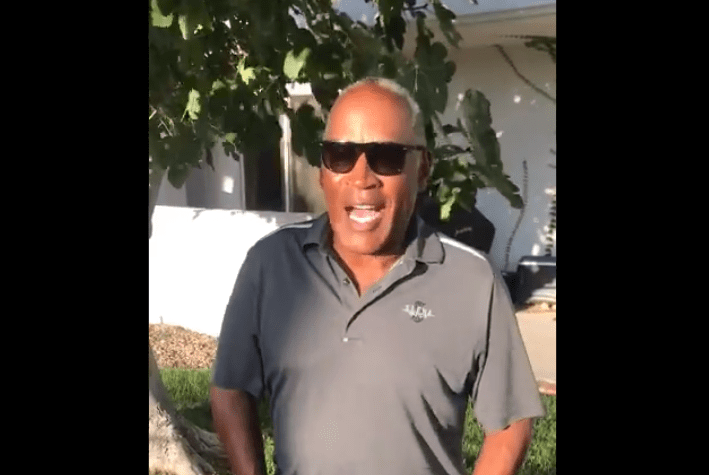 O.J. Simpson, who has been permanently relegated to refugee status in his own country, refuses to wither away in deserved obscurity. The former all-time great NFL running back caused a stir when he discussed his Fantasy Football on Sept. 11 and shared his feelings about the rape lawsuit against NFL star Antonio Brown.
Simpson, 72, said Brown was "accused" of the allegations and "not charged" when he filmed himself talking about Fantasy Football.
By the way, this comes a few days after "The Juice" said that no one was pulling for Brown because of his history of keeping up mess with more than one team.
"I saw where somebody accused Antonio of rape," Simpson said of Brown, 31, who just joined the New England Patriots. "Now, let's make one thing clear — he was accused, not charged." He also said he was worried about his Football Fantasy team because of the accusations. "I don't know how that's going to affect him," he explained. "I'm hoping it's not true. Nothing I knew about Antonio would make me think [he is] someone who would do something like that."
As the @AB84 world turns!!! pic.twitter.com/faElHSG2tG

— O.J. Simpson (@TheRealOJ32) September 11, 2019
Twitter followers, of course, were quick to bash Simpson, who was acquitted of killing ex-wife Nicole Brown and friend Ron Goldman, but was found guilty in a civil trial.
"I feel like, maybe, you're the least credible person to comment on someone's legal issues/troubles," one Twitter user said.
Another came with "If anyone knows the difference between charged and accused it's you. Well I mean you did it, let's hope Antonio didn't," another wrote.
A third person simply quipped: "a murderer talking about a rapist,"
Brown has been accused of sexually assaulting and forcibly raping his former trainer, Britney Taylor, on three separate occurrences, according to a lawsuit filed on Sept. 10 in the Southern District of Florida.
Brown's attorney, Darren Heitner, characterizes Taylor's lawsuit as vengeance for Brown's refusal to invest $1.6 million in a "business project" in 2017. He also claimed, "any sexual interaction with Mr. Brown was entirely consensual".
I'm distracted by the clam shell finger tips #OJsimpson https://t.co/z1R1RdNHAR

— Matthew Modine (@MatthewModine) September 11, 2019
If you don't like #OJSimpson and his opinion on #AntonioBrown block him? You give people power over your emotions when you keep discussing them. We live in reality television day in and day out. Great writers are lost to history because we care more about superficial celebrity bs

— Kyle Loewy (@kloewypride) September 11, 2019
I feel like, maybe, you're the least credible person to comment on someone's legal issues/troubles.

— Ryan (@rdkelly03) September 11, 2019