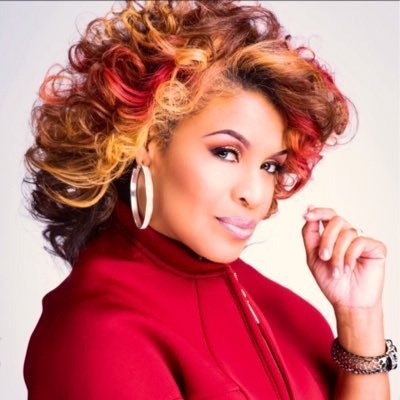 Letitia Owens is vice president of marketing at Presidential Business Center, a premier provider of office space to more than 170 companies and individuals. Owens manages the business with her partner Julia Hilliard and also co-produces projects for her husband's media and video company, Dfwivideo.
in addition to her current businesses, she has been a sought-after beauty adviser, wardrobe stylist and brand ambassador for a number of companies. As the CEO of Where Are You Outreach for the Homeless, Owens is dedicated to serving the less fortunate and those struggling to get back on their feet. Owens is an active member of the Dallas Commission on the Homeless.
As a Black woman, what do you consider your superpowers to be?
I decided to ask my husband what my superpowers were, and this is what he said: "Titia your superpowers are praying for others, listening, being joyful, assertive, discerning, loving, honest, caring, diligent, loyal, resourceful and talented."
What encouraging piece of advice would you give to your younger self?
The earlier you get to know the Lord Jesus, the easier it will be to deal with trials. You can't fix anyone; you can only be a better you. How you've treated your body and your health will either be a benefit or a cost.
Why is it important for women of color to work in leadership roles and decision-making capacities?
It's important for women to lead because women increase productivity by leading others. We create great opportunities and benefits so that all can receive a fair chance. Women are great negotiators and women are great mentors for others in business or those [who] desire to be in business.
Why is it important for experienced Black women to reach back and help younger women of color?
It is important for [experienced] women to reach back to younger women to provide wisdom and understanding. Having a mentor in my life made all the difference in my discipline and my desire to serve with kindness. A more [experienced] woman in your life can assist you with excelling to the next level, as well as prepare you for some of the trials that will come.
What are three success habits you implement into your daily routine to maintain your success, sanity and peace of mind?
Three habits I implement daily are spending time in the word for spiritual wisdom, completing a task, and sing[ing] quietly throughout the day for sanity.
As a successful woman in business, what is your greatest proudest achievement?
My greatest achievement has been raising my beautiful, smart and kind children while working and managing life and building a legacy at the same time.