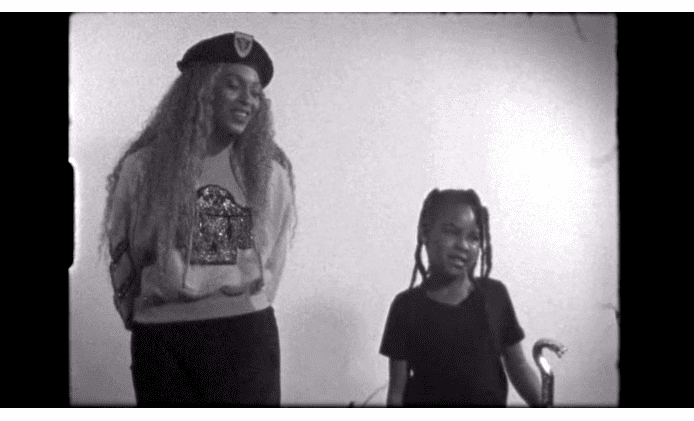 As pop royalty Beyoncé sculpted together the highly-anticipated ABC documentary "The Lion King: Making the Gift," eldest daughter Blue Ivy Carter figured in her famous mother's plans and preparation prominently.
Blue Ivy, as she has done so often in the past, in her short but dynamic life, has upstaged her mega-star parents with her magnetic personality that has wowed fans for years.
It is no different in the ABC documentary Making the Gift and the album "The Lion King: The Gift," a 27-track album inspired by the iconic Disney movie Beyoncé released in collaboration with a plethora of African artists, producers, and musicians.
Making the Gift offers a rare look as Bey and Blue sit on the couch together and the matriarch writes down her lyrics and teaches the song to Blue.
Check out Blue's burgeoning vocals below:
#BlueIvy coming in with the vocals though! 🔥🙌🏽
pic.twitter.com/SP0AkhdR6G

— 935 KDAY (@935KDAY) September 17, 2019