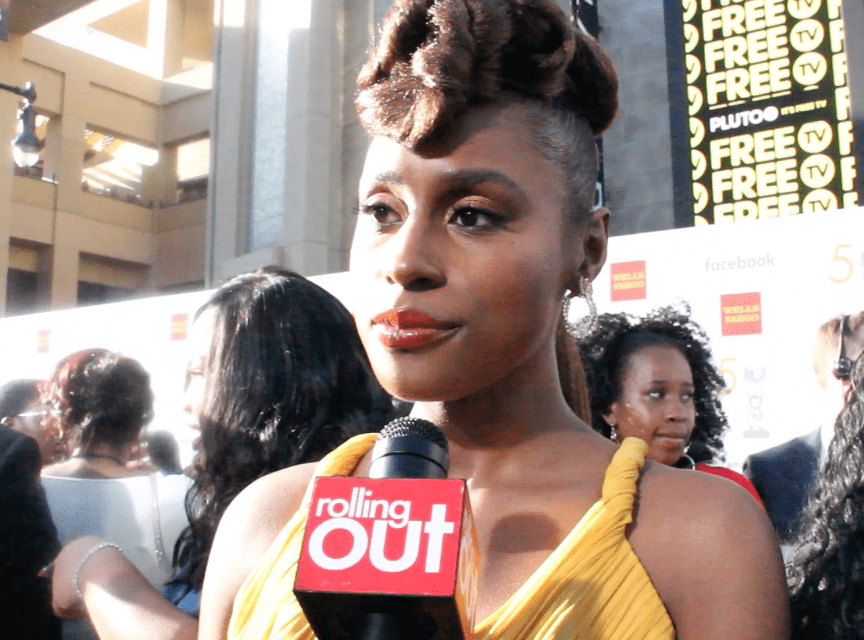 Many urbanites have their faces twisted up as they digest the news that one-woman juggernaut Issa Rae has signed on to produce and possibly star in the 1996 classic Set it Off.
Don't get it twisted, though. Most urban fans still marvel over Rae's meteoric rise from YouTube phenom to the star and producer of the HBO blockbuster series "Insecure," as well as "Awkward Black Girl" and her role in the film Little opposite Regina Hall.
These fans just believe that certain cinematic classics like Set if Off should not be touched.
#IssaRae to produce, potentially star in #SetItOff reimagining at New Line: https://t.co/cdtSZVw5vo pic.twitter.com/IAuHIYBqfc

— Shadow and Act (@shadowandact) September 16, 2019
Some fans immediately reacted on social media, urging Rae and other dynamic filmmakers and storytellers to appropriate their energies towards untold Black stories, instead of regurgitating old treasured ones.
One Twitter user succinctly summarized the overall mood: "We love you #IssaRae, but leave Set it Off alone please."
Besides, another fan noted, Da Brat and actress Demetria McKinney have already starred in the 1998 theatrical stage production of Set it Off. So it may not be possible to squeeze any more equity out of the 90's bank-robbing drama that starred Jada Pinkett Smith, Vivica A. Fox, Queen Latifah, Kimberly Elise and Blair Underwood.
Plz u guys, there's so many other (original) stories that need to be told. Leave the classics alone!!!!

— cabrón james (@ajabaeja1) September 17, 2019
Another said: @IssaRae please don't remake set it off. Just let it be. It's okay to leave some things be; untouched—mint condition. Please."
More fans opined about Rae and Set it Off:
https://twitter.com/Rainbobrown/status/1173785282329665536
https://twitter.com/bamotif_/status/1173761683778605056
— Trenton Johnson (@tdjohnson) September 17, 2019
No thanks. Some things should be left alone. Spend your talents and resources telling new stories – uplifting new screenwriters.

— Jahmil (@jaedirects) September 17, 2019
— Becca R (@acceber910) September 17, 2019