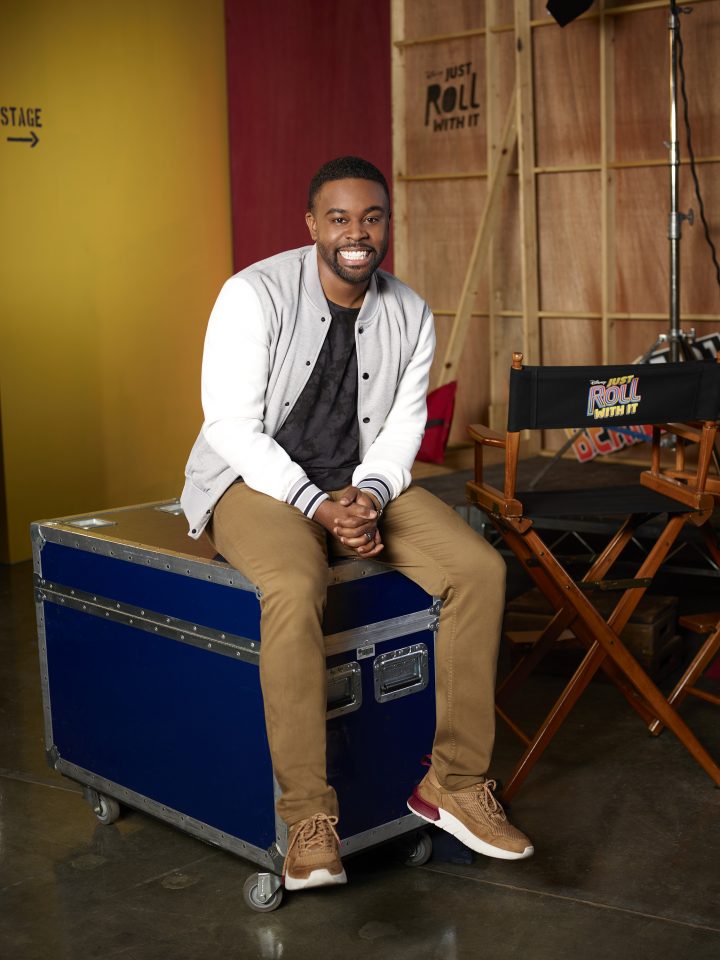 Actor Tobie Windham is one of the stars of Disney's comedy series "Just Roll With It."
The Birmingham, Alabama, native fell in love with acting at 12 years old after seeing the musical Thunder Knocking on the Door by African American playwright Keith Glover. It inspired him to pursue acting and spread the joy he felt with others.
Windham, who received a bachelor's in theater from the University of Alabama at Birmingham and a master's in acting from American Conservatory Theater in San Francisco, had several acting jobs before landing his current role in Disney's "Just Roll With It," which recently was picked up for a second season.
The actor says his favorite part of the show is the surprise aspect that allows the studio audience to vote on what will happen next. "A foghorn goes off, and I love the look in [the cast's] eyes when we're, like, it is just us four against the world right now, so let's figure out how to make this happen, and we got to be funny. I love that," he said.
On Oct. 4, the cast will perform alongside special guest star Raven-Symoné in "Just Roll With It: You Decide LIVE!"  It will be the first time that viewers watching on TV across the country will be able to vote on certain elements of the show using the DisneyNOW app or by going to DisneyNOW.com.
It also will be a big moment for Windham, who says Raven-Symoné was his "first television crush."
Click here to continue.