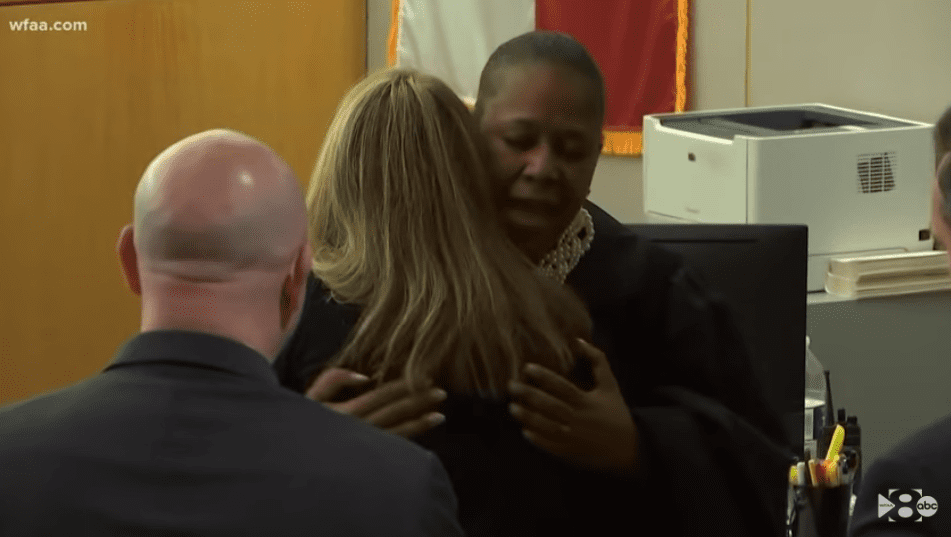 Judge Tammy Kemp continues to face backlash for her actions following the Amber Guyger murder case. Kemp may have violated the U.S. Constitution by giving Guyger a Bible.
After sentencing Guyger to 10 years in prison for the brutal murder of Botham Jean, Kemp hugged Guyger and presented her with a Bible.
The Freedom of Religion Foundation said Kemp violated the Constitution and has filed a complaint. "We write to raise your awareness of Judge Kemp's actions at the close of the trial — during which she gifted a Christian bible, instructing the convicted criminal on how to read the bible and which passages to pay attention to, and witnessing to that convicted murderer. These proselytizing actions overstepped judicial authority, were inappropriate and were unconstitutional. … courtroom video shows that after the sentencing and the victim impact statement, Judge Kemp left the courtroom, then returned holding her personal bible. She walked over to Amber Guyger at the defense table and proceeded to preach."
The foundation believes that Kemp crossed the line into coercion.
Click to view more.