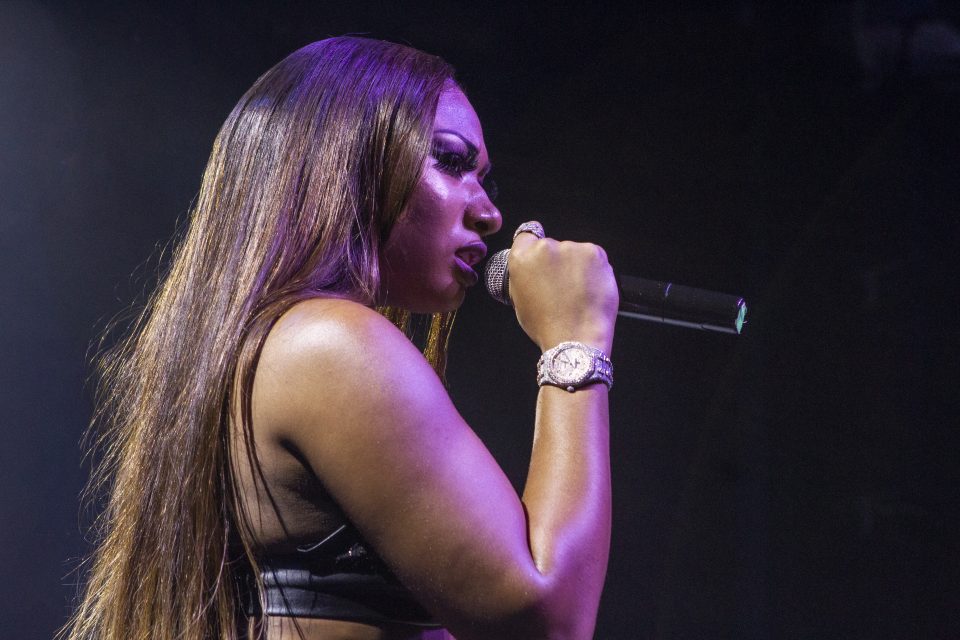 Some of today's top female rappers, well-known and local, graced the stage at the All Women Hip-Hop concert. On Oct. 9, 2019, the second annual Women in Hip-Hop concert hosted by the A3C Festival took over Center Stage in Atlanta. The show was nothing short of constant girl power. In the words of Beyoncé, "Who runs the world? Girls."
Hosted by Sammy Approved and Poschia Marie, hip-hop artist That Girl Lay Lay, Tokyo Jetz, Chika, Megan Thee Stallion and many more hit the stage. Special guests, including Miss Mulatto, popped up to represent for the A-T-L.
Twelve-year-old That Girl Lay Lay hit the stage in front of the 18-and-older crowd with everyone hyped. Her age-appropriate lyrics and high energy amazed the crowd.
Tokyo Jetz hit the stage with her first performance since the birth of her child, Amir. During her performance of her hit song "No Problem," an altercation broke out in the crowd interrupting her set.
As the headliner, Megan Thee Stallion closed out the show with a packed arena. She had all of her "hot girls," — and even the hot boys — on their feet rapping her lyrics. She performed her hit songs "Big Ole Freak," "Freak Nasty," "Realer," and "Sex Talk" from her last two mixtapes Fever and Tina Snow. She even brought a few her fans, dubbed "Hotties," on stage, as she is known to do, during her song "Simon Says," The "Hotties" showed Megan whose knees were as strong as hers.
Closing out her set, Megan Thee Stallion returned to the stage to perform her song "All Dat," which she had released only minutes before hitting the stage at the concert and features her boyfriend Moneybagg Yo.