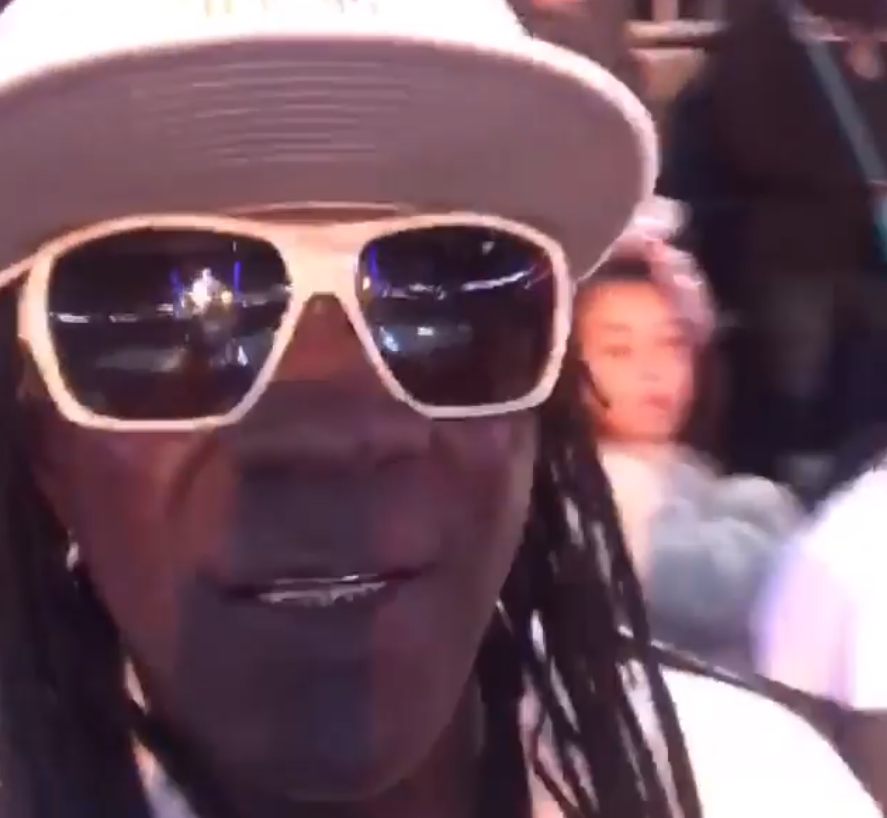 Iconic rapper Flavor Flav has not let age slow him down despite six decades on Earth. In fact, he's a brand-new father, according to a recently filed paternity lawsuit.
The reputed hype man for Long Island, New York-based legendary rap group Public Enemy is the dad of a 2-month-old infant, Jordan, based on a lawsuit filed in a Los Angeles County court according to The Blast. 
Kate Gammel (pictured below with the rapper) said she and Flavor, 60, whose real name is William Jonathan Drayton Jr., had sexual relations and that she gave birth to the child that she believes belongs to him.
https://www.instagram.com/p/BgYxEn9j771/?utm_source=ig_embed
Gammel is requesting the court to order Flavor Flav to take a paternity test and, if the results come back positive, that he begin to deliver child support payments.
Gammel has worked with Flavor Flav for years as part of his management team where she handled merchandising and public appearances.
Stay tuned for further details in the coming weeks.
https://www.instagram.com/p/B1ctje3Dr28/?utm_source=ig_embed
https://www.instagram.com/p/B0oXoxajKOw/?utm_source=ig_embed