Please share three healthy hair tips.
1. Leave your hair alone — low manipulation and low tension are key. Typically new clients come in with previous damage from overstyling. Your hair wants to grow. You have to allow it to grow without harsh styling and high tension.
2. Protective styles shouldn't damage your hair they should protect it and you should see progress and retention, not be stuck at a standstill or see thinning.
3. Keep your ends healthy. Regular trims only when needed are crucial to length retention.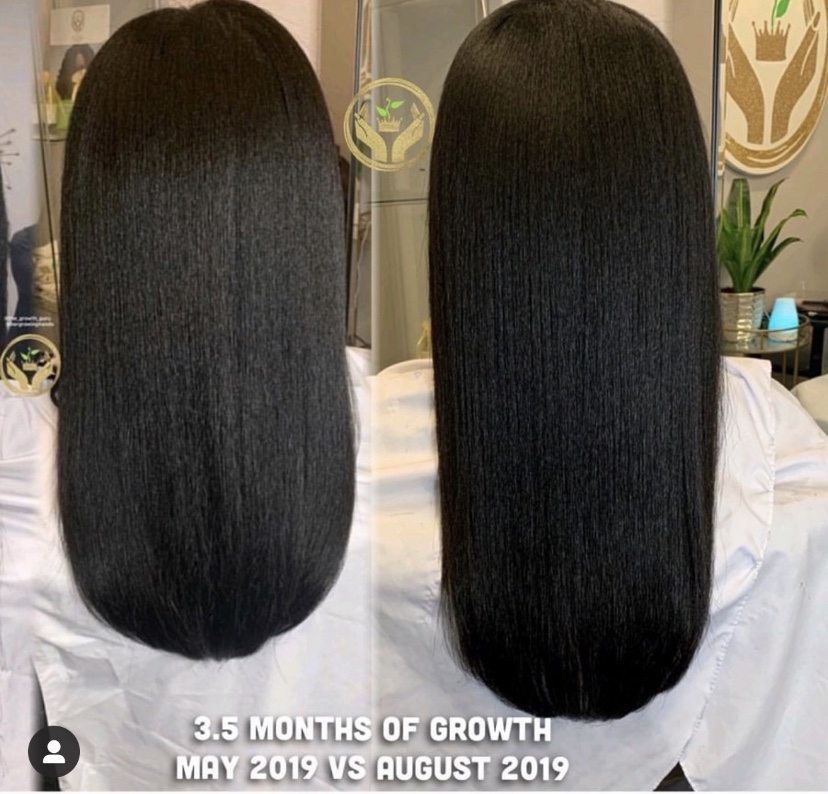 For women with naturally curly hair, how often do you recommend silk presses?
I typically only recommend that my clients use silk presses when they are in need of a trim — so every three to four months. I'm not a fan of curly cuts or trims on blowdried hair. They are only for shape in my opinion and ineffective in properly removing dead-ends for optimal length retention. Don't be afraid to ask your stylist about their process and properly protecting your curls with heat protectants. If a silk press is done the proper way your curls should revert back.
Tell us about the product line that you are working on.
My hair product line is called Juices N' Berries. I named it after a catchy line in the movie Coming to America. It's been 10 years since I first started working on it. I've been in the research and development phase for the last three years, so I'm elated that we're so close to launching. This line is formulated specifically for thirsty hair.