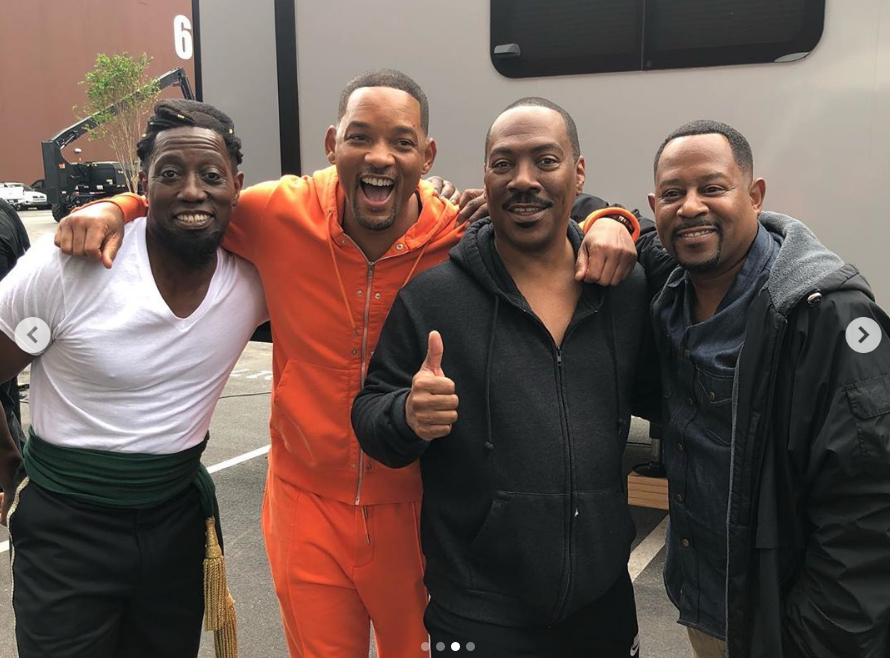 Tyler Perry is killing the game right now and he has the celebrity receipts to prove it.
Fresh off the star-studded grand opening of the impressive Tyler Perry Studios campus near downtown Atlanta, the movie mogul has unveiled three new TV projects, including "The Oval" and "Sistas" that just debuted on BET as well as "Bruhs" that is currently in production.
The nation's largest studio will also host the Democratic presidential debates in November – featuring an all-female panel of journalists to boot, while preparing to finish up a TV project with comic mogul Steve Harvey.
Now we learn that two blockbuster sequels filming at TPS are taking the Atlanta film scene and Perry's studios to another level of name recognition.
There was quite a buzz created when the two stars of Coming 2 America: Quest, Eddie Murphy and Wesley Snipes, just happened to be shooting at TPS at the same time that the pair of actors for Bad Boys 4 Life, Will Smith and Martin Lawrence, were also filming there.
It was a case of serendipity as the two film crews and casts took a break at about the same time and the four stars decided to hook up for photos. According to "11 Alive" news in Atlanta, the photo was taken by celebrity hairstylist Stacey Kutz's who then posted the pic on her Instagram page @staceykutzlive.
Kutz, in the yellow sweat jacket, also took the below photo that included comedian Tracey Morgan, far left, and Shari Headley, who played Eddie Murphy's love interest in the timeless Coming to America original.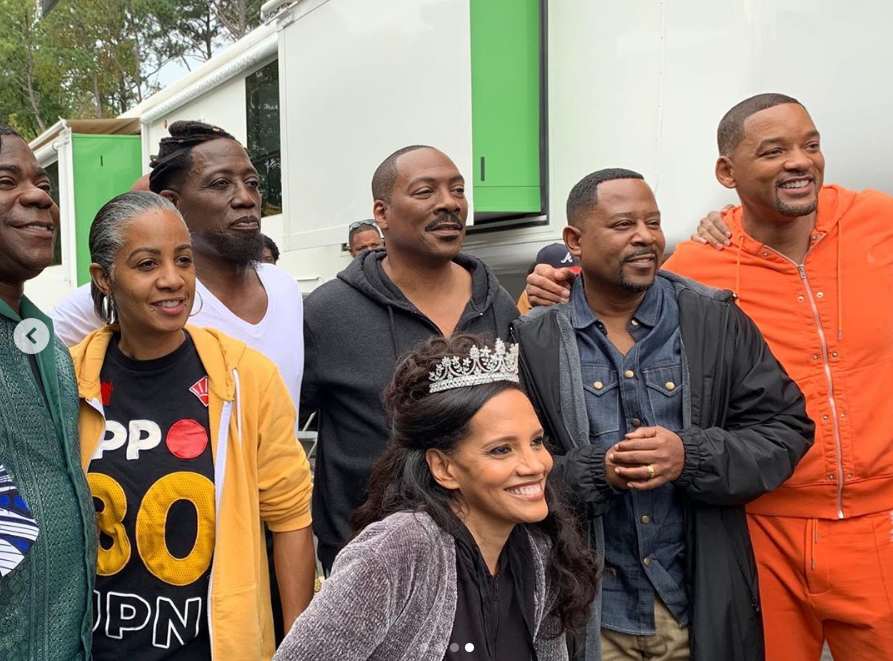 Bad Boys II grossed 138.6 million domestically in 2003 and Bad Boys 4 Life is scheduled for release in January 2020, according to BoxOfficeMojo.com. Murphy's Coming to America, meanwhile grossed over $300 million worldwide in 1988. Its sequel, Coming 2 America: Quest, is set to hit theaters in August 2020.