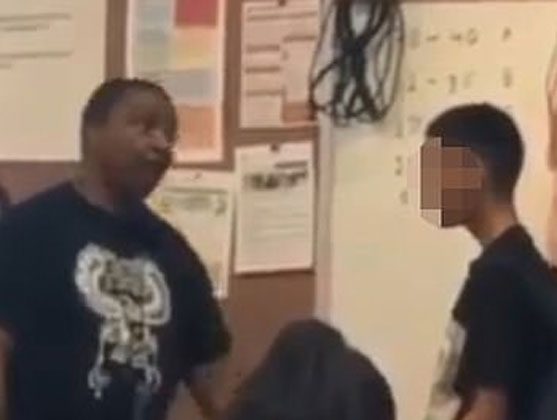 A Black teacher who defended himself against a racist teen learned his fate. On Oct. 30, the Los Angeles District Attorney's Office filed a motion to dismiss the misdemeanor count of corporal injury to a child against Marston Riley, according to KTLA.
On Nov. 2, 2018, Riley told a 14-year-old boy to leave a classroom at Maywood Academy High School in Maywood, California because he did have on the proper uniform. He was approached by the 14-year-old student who began yelling racial slurs at him and called him the N-word.
The incident was captured on a cell phone video and showed that Riley remained calm until the teen threw a basketball at the teacher. At that point, Riley decided to punch the teen several times in the face.
Riley was initially arrested after the incident and forced into retirement. However, the video went viral and people spoke up for the teacher. A GoFundMe page was created and it raised over $191,000.
The Los Angeles District Attorney's Office decided to drop charges citing the circumstances of the incident, the teacher's age, and that the defendant did not have a criminal record. He also completed a 10-week anger management course.