COO FCA Mark Stewart, Jesse Jackson Sr., Detroit Mayor Mike Duggan, mistress of ceremony Lauren Sanders and John Graves (Photo credit Eric Hobson)
"Expanding the African American Opportunity Pipeline" was the theme for the Rainbow Push Coalition's 20th anniversary of the Global Automotive Summit, held in Detroit at the Motor City Hotel and Conference Center Oct 31–Nov. 1. The summit has served as the platform for which discussions on diversity and inclusion have taken place since 1999. More than 500 executives, entrepreneurs, suppliers, dealers, consumers, government and elected officials, automotive manufacturers, community leaders and more convened to discuss how to strengthen and create opportunities and how to best level the economic playing field for people of color in the automotive industry. General Motors, Toyota and Ford all participated as national legacy sponsors.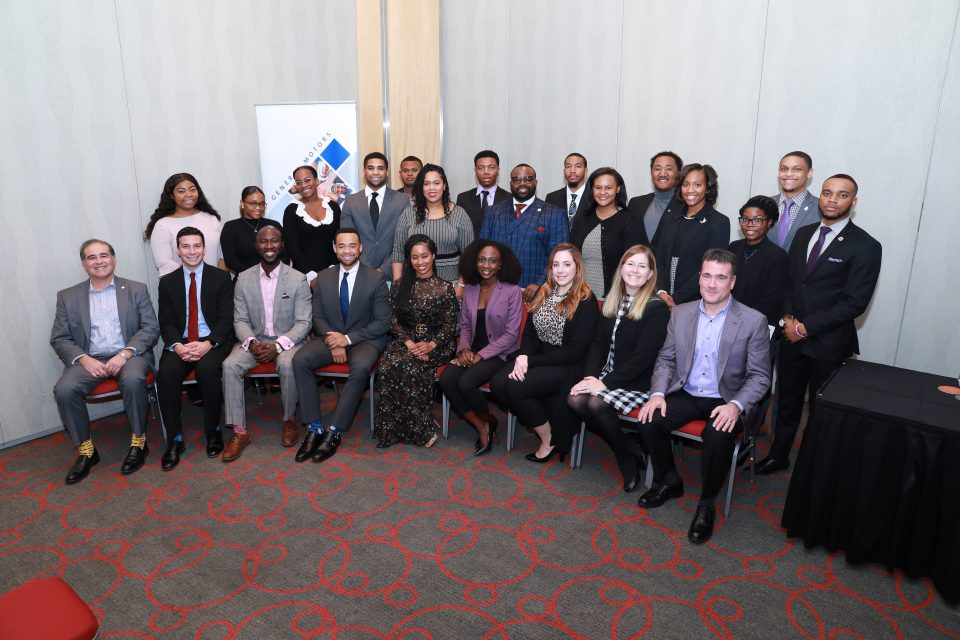 The conference kicked off on Thursday, Oct.31 with a welcome reception and birthday celebration for Rev. Jesse L. Jackson, Sr. The conference resumed on Friday, Nov. 1, starting with a Breakfast Leadership Discussion between Barry Engle, executive VP and president General Motors, the Americas; and Rev. Jesse Jackson, president and founder of Rainbow Push. The discussion was moderated by Dr. Ben Chavis, president and CEO, National Newspapers Publishers Association.
Click continue to read more.