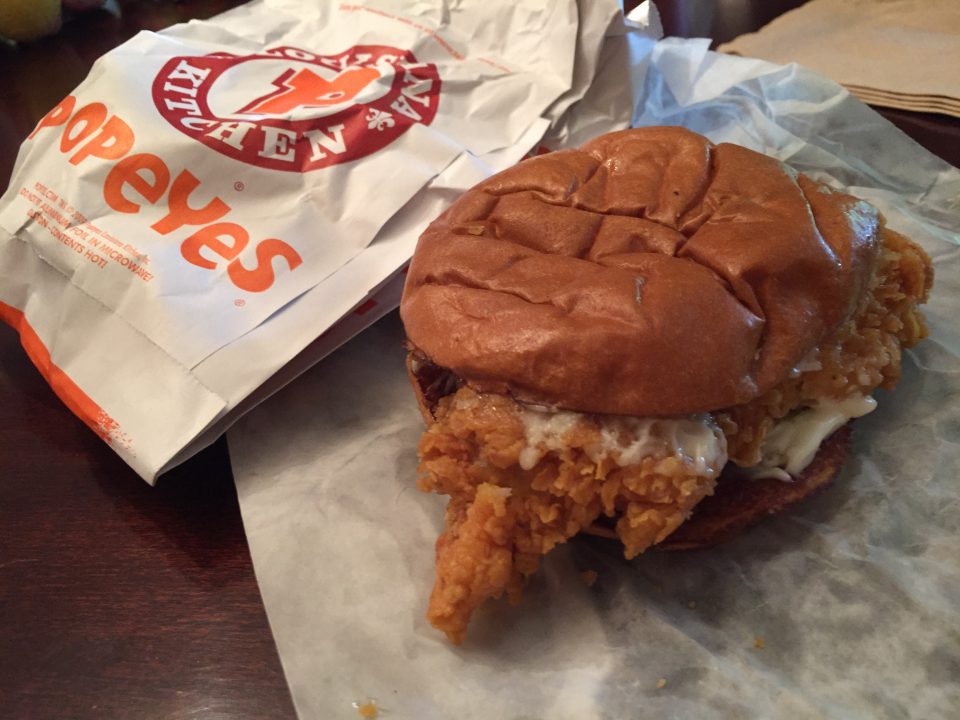 A man was stabbed to death after a reported dispute over a Popeyes chicken sandwich in suburban Washington, according to the Associated Press and KGET News.
The news agency reported that the stabbing death occurred after an "altercation involving the restaurant's popular chicken sandwich" on Nov. 4, 2019, in Oxon Hill, Maryland, just outside the nation's capital in Prince George's County.
Lauren DeMarco of Fox 5 also reported on Twitter that the stabbing occurred as people waited in line, writing, "sources say a person was stabbed to death after an argument among people waiting in line for a Popeyes chicken sandwich."
Fox 10 added that an argument began between two males inside the establishment, which spilled outside and ended with one man stabbing another man to death. The man who di the stabbing is still on the loose and police have asked him to surrender.
The chicken sandwich has been sought after since the chain stopped selling it in August 2019. Popeyes brought the item back on Sunday, Nov. 3, 2019, to equally intense fanfare.
Before news of the stabbing death broke, the New York Daily News reported that there were multiple postings on social media of angry customers and fights erupting as the chicken sandwich hype continued nationwide.
"I'm so sick of this Popeye's hype … simmer down people … it's a freaking sandwich," wrote one woman on Twitter.
Listen to the full report below courtesy of the Associated Press and KGET News:
There have been multiple disturbances related to Popeyes chicken sandwiches from across the country, including this one below:
@DMVFollowers @WORLDSTAR @NelkFilmz @barstoolsports Everyone is literally going crazy for the new #chickensandwich #Fight #Popeyes #Crazy pic.twitter.com/EWgFofyREw

— Sean Orem (@sorem12) November 4, 2019