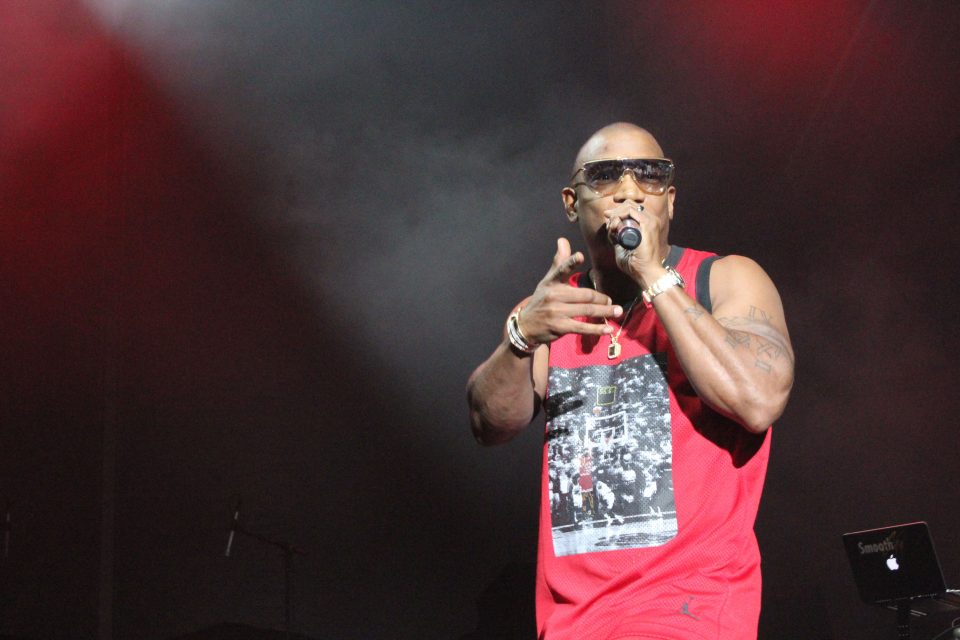 Ja Rule believes that the Popeyes chicken sandwich craze has gone too far, and the New York-based rapper shared his views in an expletive-filled rant on Twitter on Nov. 5, 2019.
"Y'all really out here acting like n—s over a f—-g chicken sandwich," Ja rule wrote on his post. "Now I'm never gonna eat one on principles alone! F—-g idiots y'all are what's wrong with our people. I'm so disappointed in my people we better than this."
Ja Rule was responding to news that a man was stabbed and killed after a fight occurred at a Popeyes restaurant in Maryland. Along with the stabbing death, fights and arguments have broken out at several Popeyes locations nationwide.
However, Ja Rule caught flack from some social media users who mentioned the Fyre Festival debacle that he was apart of in 2017. People paid thousands to attend the festival that was to take place in the Bahamas. But due to poor planning, the festival never occurred, people were given cold cheese sandwiches for meals, and it led to multiple lawsuits.
You remember this, Ja? pic.twitter.com/xuhKRGa67t

— X (@XLNB) November 5, 2019
you coulda did better than fyre festival so we even

— The Bachelor (@kingdaved) November 5, 2019
Jah you had people almost killing people over them cheese sandwiches bro!

— time to rock it from the delta to the dmz (@RealDaveBrooks) November 5, 2019
Ay remember Fyre Festival? Save us your "HOW DARE U SIR I'M PRINCIPLED" response

— Jesus🐝 (@Broly_581) November 5, 2019
Why do people keep reminding us that they're not going to eat the Popeyes sandwich as if we asked?¿?¿???

— Trixie Tang 🐍 (@BlkGrlFairlyOdd) November 5, 2019
If this came from another person I would def agree but from you…lol #bye pic.twitter.com/gegUH748mB

— King Ajainie (@AjainieKing) November 5, 2019
Ja Rule thought just because he scammed some rich white kids into eating air sandwiches he can talk about being disappointed in black folks after the mess he left in the Bahamas. What shade of ppl you think gotta clean all that up, Ja?

— X (@XLNB) November 5, 2019