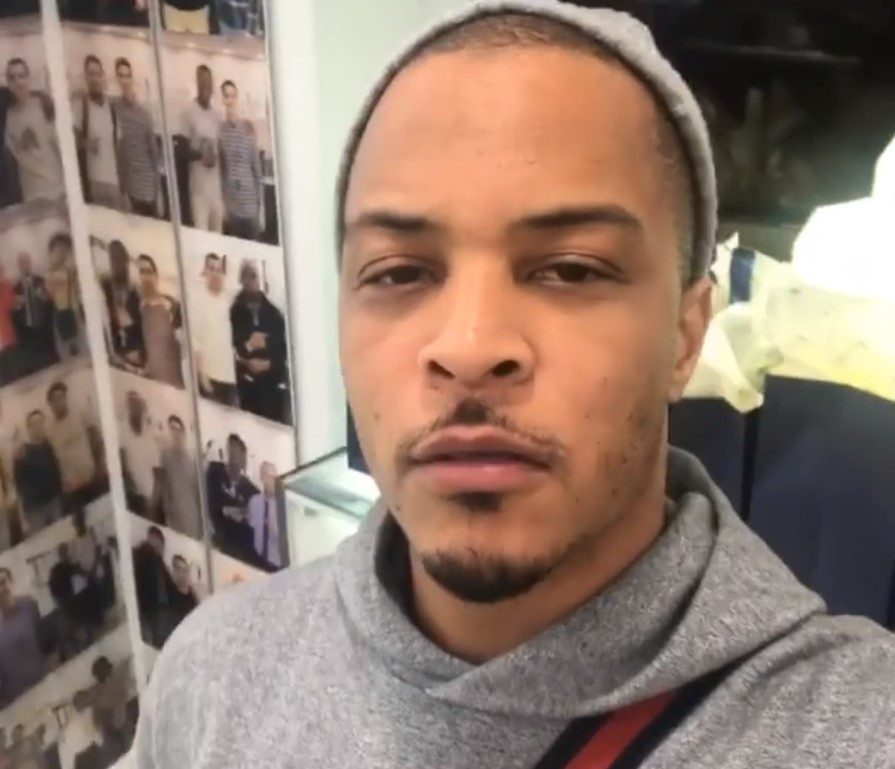 Rap mogul T.I. jarred most of popular culture when he admitted on the "Ladies Like Us" podcast that he accompanies his daughter to the gynecologist to see if her hymen is intact. This reassures him that Deyjah Harris is still a virgin.
In addition to subjecting his daughter to international humiliation, social media raged for most of Nov. 06, pummeling Clifford "Tip" Harris, 39, for being "gross," "disgusting," "overbearing," "intrusive," "invasive," and "possessive" toward his daughter. Deyjah Harris, 18, who is now a freshman in college.
Many Twitter responders also expressed righteous indignation at Tip's hypocrisy. At least one of The Grand Hustle boss' sons has admitted to being sexually active on the reality show "T.I. & Tiny: The Family Hustle," without any real backlash from T.I.
Tip's former protege, Australian-born rapper Iggy Azalea, 29, was the first celebrity to bash T.I. for his control issues when it comes to females.
"I really wish the women who interviewed him would have said something to him," Azalea said as she replies to a fan who says men are terrible. "He has serious control issues with women in all aspects of his life and needs therapy."
Chrissy Teigen, 33, the wife of music star John Legend, also seemed put off the by subject, saying:
def did not think we would be talking about hymens today. or TI

— chrissy teigen (@chrissyteigen) November 6, 2019
"Animal Kingdom" actress Ellen Barkin, 65, also weighed in on the controversy with some added snark.
I have bad news for T.I.

After 6 months of vaginal sex…my hyman broke.

— Ellen Barkin (@EllenBarkin) November 6, 2019
After Tip and his poor daughter trended high on Twitter for the balance of the Wednesday, Nov. 6, Teigen returned to Twitter to declare a cease-fire on the all the pointed talk about "hymen."
alright it's time to mute "hymen"

— chrissy teigen (@chrissyteigen) November 7, 2019
The back-and-forth about "virginity" and "hymen" consumed popular culture so thoroughly on Wednesday that even Planned Parenthood weighed in on the matter.
Without mentioning Tip by name, the organization dispelled the notion that you discern a person's virginity by observing the hymen on a woman's vagina.
"Idk who needs to hear this but virginity is a made-up social construct, and it has absolutely nothing to do with your hymen," the organization began on Instagram.
Flip the page to read the rest of their entry.