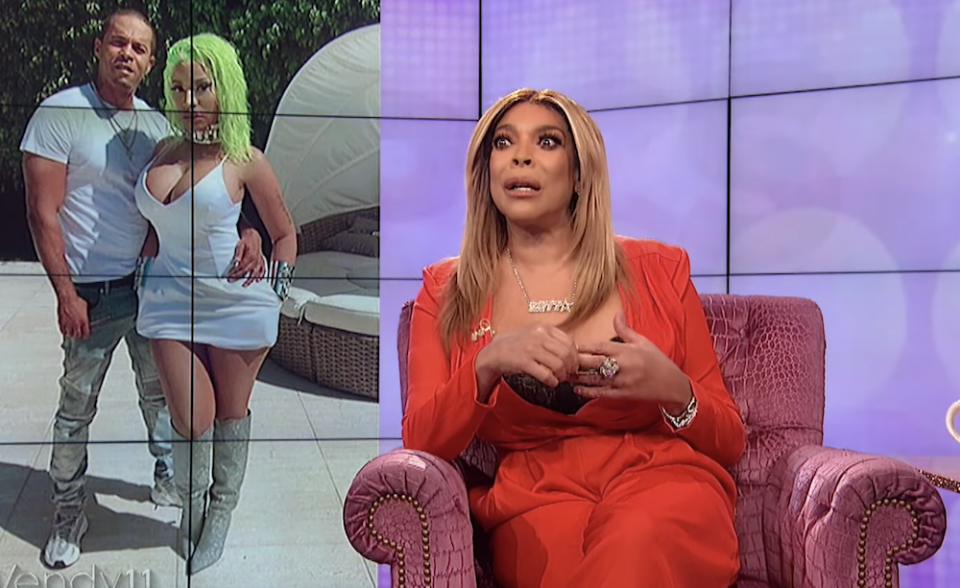 Nicki Minaj is being blasted on Black Twitter for having the audacity to say that she is treated better by the White media than by Black outlets.
More specifically, fans are feeling some kind of way that Minaj would refer to African Americans as "the blacks" on her Twitter page.
Minaj, who has since deleted the highly questionable tweets, may have been referring to Black media, most particularly Wendy Williams.
Williams, 55, delivered a classic smackdown on Minaj last week on her self-titled talk show. Williams thoroughly denounced Minaj's marriage to Kenneth Petty as a case of the rapper sharing her life with a "killer" and "sex offender," which ignited Minaj's rage.
"Now, he served seven years in prison, and he's also a sex offender," Williams said on her show at the time. "So that means that he … Is a manslaughter a killer? Okay, so he's a killer and a sex offender. Well Nicki, congratulations."
In response, Minaj went volcanic on Williams during her "Queens Radio" podast, chastising Williams as a "demonic" person who relentlessly rips other people because her personal life and mental state are in shambles.
As most know, Williams filed for divorce from her husband of 20 years, Kevin Hunter, earlier this year after he was caught using Williams' money to finance the lifestyle of his mistress, Sharina Hudson, and even siring a child with her.
"What the white ppl post. >>>>>>," Minaj wrote on Twitter, according to Complex. "The blacks only post the few seconds where I raise my voice to push their narrative."
But for Minaj to state that she preferred White media over "the blacks" was too much for many of her fans to digest, and they came firing back at her.
Click continue to read some of their reactions.