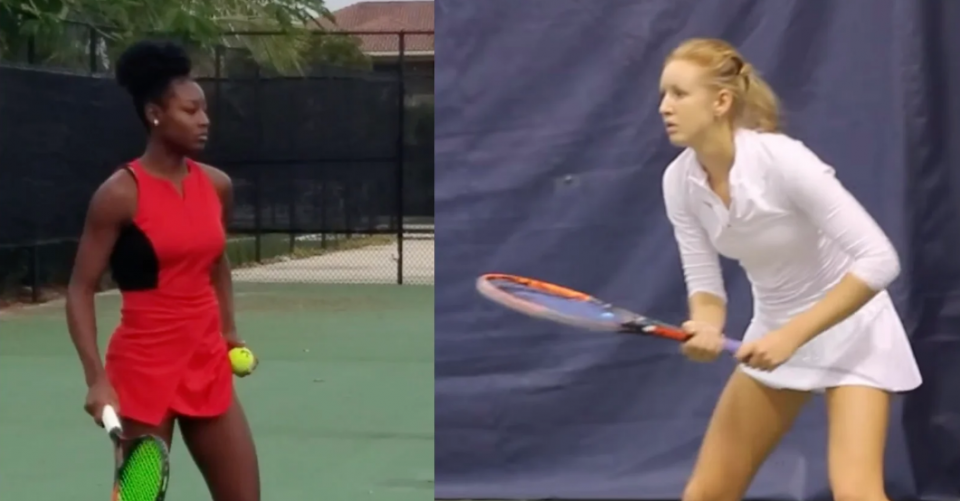 A Black professional tennis player introduced her opponent to her hands after an allegedly rude handshake at the conclusion of the game.
The altercation took place after Canadian player Katherine Sebov, 20, defeated 18-year-old Alycia Parks in straight sets (6-0, 7-6) during the International Tennis Federation's W60 tournament in Las Vegas.
Parks threw her racket to the court in disgust after being soundly vanquished by Sebov and both women walked slowly to the center of the court to perform the perfunctory post-game handshake. But it was what happened during the handshake that set off the fisticuffs.
Parks accused Sebov of squeezing her hand a little too tight and slapping her hand as well. Something went down because, as you can see in the video, the judge jumped down from his high seat to intervene before the ladies could shake his hands. Parks can be seen excitedly talking while gesturing to Sebov as well.
The judge was not successful in getting in Parks' way as to prevent her from reaching Sebov, and Parks landed a two-piece to her dome and kicked her as other employees raced to the scene to break up the fight.
Also, Parks' father mounted a fence and raced over to the fight, which was easily broken up by officials.
https://www.youtube.com/watch?v=bDjDFhUA5u4&feature=emb_logo
Parks, an Atlanta native, is a former child prodigy, is currently the 410th-ranked woman's tennis player in the world. Remarkably, she boasted a 119 mph serve when she was 13, according to ESPN.
Click to read more, including Parks' explanation of what happened and reaction from several posters on social media.