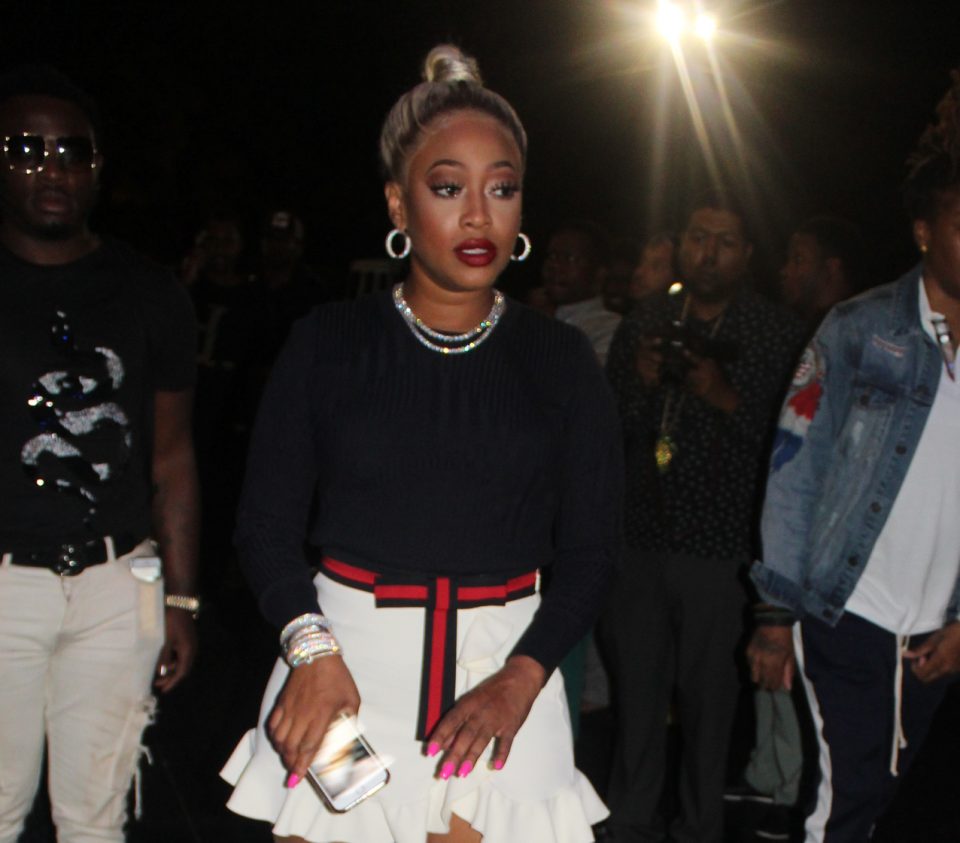 Trina had to deal with another shopper's racist behavior while shopping at Walmart. The Miami-based rapper was at the popular discount retail store in Cooper City, Florida, when the incident occurred.
At some point during her shopping experience, a White woman told Trina to watch out "n—– b—-," after the two accidentally bumped into each other, according to reports by TMZ. Never one to hold her tongue, Trina blasted the woman, who has yet to be identified.
"Say it again you dirty a– b—-! I am a 'n—– b—-,'" Trina challenged the woman. "Say it again! I dare you to say it!"
The woman remained silent.
Citing "safety" reasons, Trina reportedly was escorted out of the Walmart and to her vehicle. However, the woman who yelled the racial slur at the rapper did not speak with police, according to TMZ.
Walmart has yet to release a statement, and Trina had not spoken publicly about the incident at press time.
View video of the encounter after the jump. (NSFW)