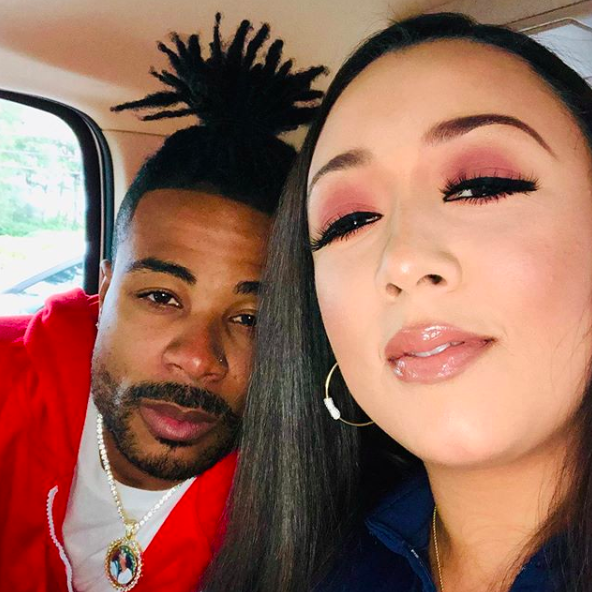 Author and sexual bondage survivor Cyntoia Brown-Long has a very low tolerance threshold for folks coming for her husband, Jamie Long.
For the second time in a month, Brown-Long has ordered detractors and haters of her marriage to climb up off her husband lest they face banishment from her social media platforms.
Brown-Long is responding to the latest IG follower who threw shade at Jamie Long, whom many people have called a rapacious money-grubbing parasite who is leeching off of his wife's newfound national fame. Brown-Long was granted clemency in January 2019 — and released from prison in October — after she was given a life sentence for killing a man whom she was sold to by her former pimp. Brown-Long has always maintained she thought the man was going to kill her and she shot him in self-defense.
The fan said this about Jamie Long, who married Brown-Long while she was in prison and uncertain if she would ever get out, which set off Brown-Long's ire:
"He just want the fame. Just watch," the IG person said.
Brown-Long, who is currently on a national promotional tour for her book, Free Cyntoia: My Search for Redemption in the American Prison System, made it clear she has no time to entertain nor absorb negativity from the public.
"Let me be clear once and for all: if you are here to disrespect my Husband, then you are disrespecting me as well. You can say what you want, but you won't do it on MY page," Brown-Long wrote on Instagram.
"Jaime is an incredible man and my BEST FRIEND and I've spent the past three years of my life with him as my rock. When you see him at my side, it's because he is supporting his wife–as a real man is supposed to. If you have a problem with our marriage then you can kindly see your way out of my comments, and off of my page. I don't need your negative vibes in my notifications."