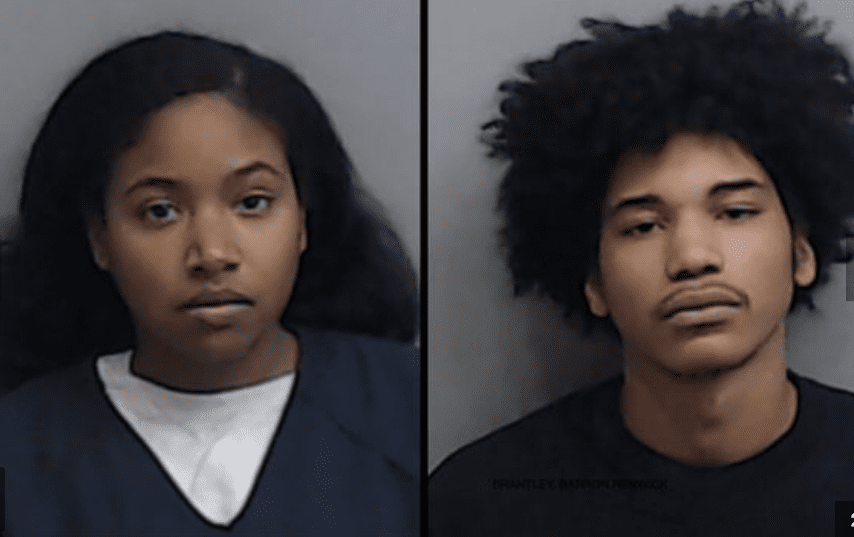 Just one week after being reported missing, Clark Atlanta University student Alexis Crawford's body was found in a DeKalb county park and her roommate, Jordyn Jones and Jones' boyfriend, Barron Brantley, were charged with her murder.
According to reports, Crawford and Jones got into a physical altercation, likely surrounding the sexual assault allegation that Crawford made against Jones' boyfriend, Brantley. Brantley joined in the fight and allegedly choked Crawford to death with his bare hands. Other sources claim Crawford was suffocated with a black trash bag until she stopped breathing and died. After strangling Crawford, the couple put Crawford's body in a plastic bin and left it at Decatur's Exchange Park.
Allegedly, Jones led the police to Crawford's body after being questioned for days regarding her roommate's disappearance. Jones initially told police that she hadn't seen her roommate since the previous night and that she noticed Crawford was not at home the next morning. Upon further questioning of Brantley, he admitted to choking Crawford and described the details.
Both Brantley and Jones were charged with felony murder. Felony murder attaches during the course of committing or attempting an inherently dangerous felony. Felonies that are considered inherently dangerous are ones that create a foreseeable risk that death could occur, including burglary, arson, rape, kidnapping, aggravated assault, and cruelty to children. A person can be charged with felony murder even if they did not intend the murder or actually commit it themselves.
Under Georgia law, a suspect can be charged with felony murder if considered a party to the crime, which includes aiding and abetting in the commission of the crime and advising, encouraging, counseling, or procuring another to commit the crime. Georgia law even expands felony murder to deaths that occurred incidentally.
For example, if someone robbed a bank, but the bank teller shoots and kills an innocent bystander in defense, the robber can be charged with felony murder even though he wasn't the one who killed the bystander. It's enough that he committed the felony leading to the victim's death.
There are many unfortunate things at play with this situation. First, given the prevailing climate of sex crimes against women, most women fail to report acts of sexual misconduct against them. Crawford was brave enough to take a stand against and she lost her life as a result.
Second, Jones, who was Crawford's roommate and presumably a friend, instead of comforting her for being violated at the hands of her boyfriend, she antagonized her instead. Sex crimes are being encouraged, facilitated, and defended by other women, which is just sad.
Third, there is never a mention of Jones and Brantley being questioned in the presence of an attorney. They were suspects and although they likely committed a heinous crime, they have a constitutional right to due process, which may have been violated during this investigation. Lastly, all of the individuals involved in this incident were young black brothers and sisters, at least two of whom we know were attending college, and now three black lives are ruined.