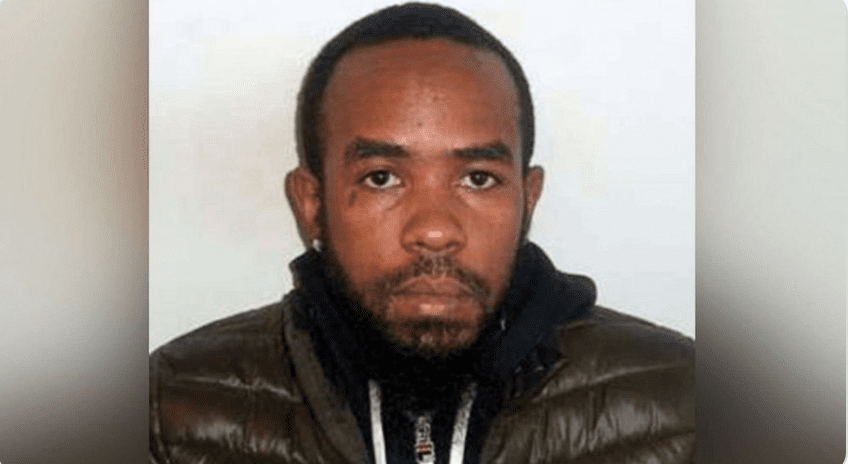 Police in suburban Washington released the name and identity of the suspect in the stabbing death of Kevin Tyrell Davis at a Popeyes franchise last week.
According to the Baltimore Sun, the suspect is identified as Ricoh McClain, 30. Police in Oxon Hill, Maryland, have charged McClain in a warrant with first- and second-degree murder for the Nov. 4 killing.
McClain remains at large.
#UPDATE: The suspect in the Popeyes' stabbing last week in Oxon Hill has been identified as 30-year-old Ricoh McClain of District Heights, MD. He is wanted for the murder of 28-year-old Tyrell Davis. #DMVNews pic.twitter.com/5hmWOLijVf

— DC Maryland Virginia (@DMVFollowers) November 12, 2019
Police are asking for anyone with information about McClain's whereabouts to contact them at 301-772-4925.
This is a photo of the victim provided to @ABC7Brad by a friend. He has been identified as 28-year-old Kevin Tyrell Davis of Oxon Hill. pic.twitter.com/eQ3aGaZYzL

— 7News DC (@7NewsDC) November 5, 2019
The Baltimore Sun states that McClain began arguing with Davis on Nov. 4 after he allegedly cut the long line at the Popeyes store in a strip mall in Prince George's County, Maryland, just outside of the nation's capital.
The Baltimore Sun reports, "Surveillance video shows Davis 'methodically' cutting in a line designated for customers buying a sandwich, Prince George's County Police Chief Hank Stawinski said last week. When Davis reached the front counter, Stawinski said surveillance video shows he was confronted by another customer before the argument spilled out into the parking lot where Davis was stabbed once in the upper body."
Davis was transported to a local hospital where he was pronounced dead about an hour later.
"Our homicide detectives are hard at work on this one, but we have been able to determine preliminarily that this is related to the release of the sandwich here at this restaurant," Prince George's County Police Department said in a statement.
"For you to get that angry over anything, for that type of anger to develop into this type of violence, is a very sad and tragic day," Jennifer Donelan, the media relations director with the Prince George's County Police Department, added, according to the Baltimore Sun.
The newspaper also reported that because Black Twitter continuously shared that the new Popeyes chicken was coming back out in November, it is estimated that Popeyes got tens of millions of dollars in free advertising.
$23.25 million: Equivalent ad value in media mentions for "Popeye's Chicken Sandwich" in first 11 days from Digital, Newsprint, Radio, TV and Social, according to @apexmarketing. pic.twitter.com/cXhfrtDnqY

— Darren Rovell (@darrenrovell) August 22, 2019