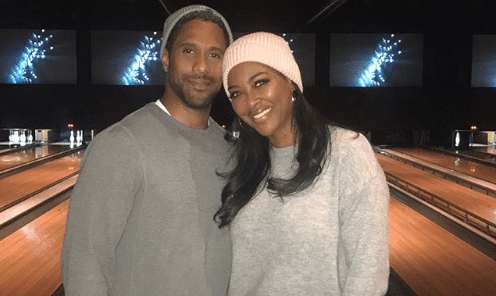 Wendy Williams made it explicitly clear on her talk show that Kenya Moore's estranged husband, Marc Daly, doesn't want her.
Fans of the "Real Housewives of Atlanta" took it even further. They said Daly doesn't even seem to like Moore or want to be around her.
Williams and "RHOA" fans came to the same conclusion after watching their icy-cold interactions during the latest episode of the hit Bravo show.
Williams bluntly said Daly, a New York restaurateur who lives in the Big Apple while Moore resides in Atlanta, has completely checked out of the marriage.
"In my opinion as a mother, the kid is always number one. That to me is not even a question. Selfish Kenya," Williams said.
"You will never be number one to Mark it will always be Brooklyn but that's how it's supposed to be even if you love your husband and you love your wife," Williams continued, according to Celebrity Insider. "Number two, Kenya, this man doesn't want you. You're gorgeousness, your smartness, your ability to turn the world on with your infectious laughter, that beautiful baby — he only cares about himself."
Fans share Williams' sentiment about Moore's marriage and their Twitter posts prove it:
#RHOA #KenyaMoore husband Marc Daly trashed for his behaviour towards her.https://t.co/33L3KjyiC3

— Blac Goss (@Blacgoss) November 19, 2019
Is Kenya is admitting that she's jealous of her alleged "baby" Brooklyn? Did I hear that right?#RHOA #KenyaMoore pic.twitter.com/f1EbfnOA3C

— All About The Tea ☕ (@AllAboutDaTea) November 18, 2019
#KenyaMoore husband was very disrespectful and really didn't seem to care for her. No one deserves to be treated that way especially when your the mother of his child. #RHOA

— Anita Hutchison (@anitahutch) November 18, 2019
Idk about Kenya and her husband. #RHOA #rhoaseason12 I guess I need to see more of them. Hopefully it's different off camera. #KenyaMoore #love #marriage

— DaMonda (@damonda1) November 19, 2019