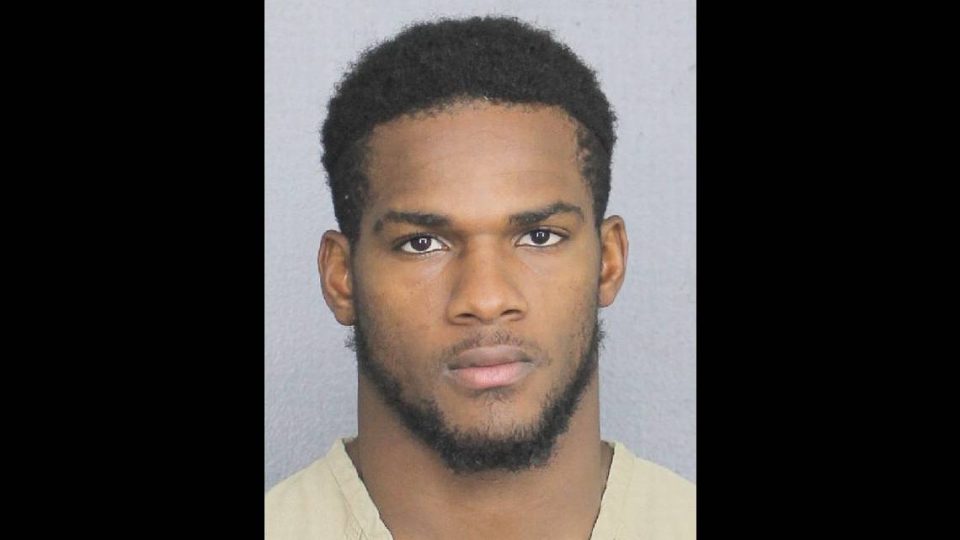 A Miami Dolphins running back is in deep trouble with the law and the NFL after he allegedly punched his pregnant girlfriend in the head and face multiple times.
Mark Walton was arrested on a felony charge of aggravated battery of a pregnant woman in Davie, Florida, near Fort Lauderdale, according to the Miami Herald. 
Walton, 22, was also released from the Dolphins hours after news of the alleged assault reached the team offices.
We have waived running back Mark Walton. pic.twitter.com/vXhON24Z4I

— Miami Dolphins (@MiamiDolphins) November 19, 2019
According to the Miami Herald, the player has reportedly been accused of pushing his pregnant girlfriend into a wall. The report further states that the woman is five weeks into her pregnancy and that subsequent to the push, she was punched several times in the face and head, leaving her with a swollen eye. Walton has been booked into Broward County Jail where he remains today.
He faces up to 15 years in prison if convicted, the Miami Herald reports.
The team took swift action to terminate Walton from the team.
"We were made aware of a police matter earlier this morning regarding Mark Walton. We hold our players to a high standard and take these matters very seriously. We will have no further comment at this time," General Manager Chris Grier said in a statement.
Walton had already served two games of a four-game suspension for violating the NFL conduct and substance abuse policies following three arrests last off-season in his hometown of Miami.
Despite his volatile offseason, the team decided to take a chance in signing Walton.
"I think people deserve a second chance," Dolphins coach Brian Flores said after signing Walton earlier this year. "I don't want to judge people based on one incident, two incidents."