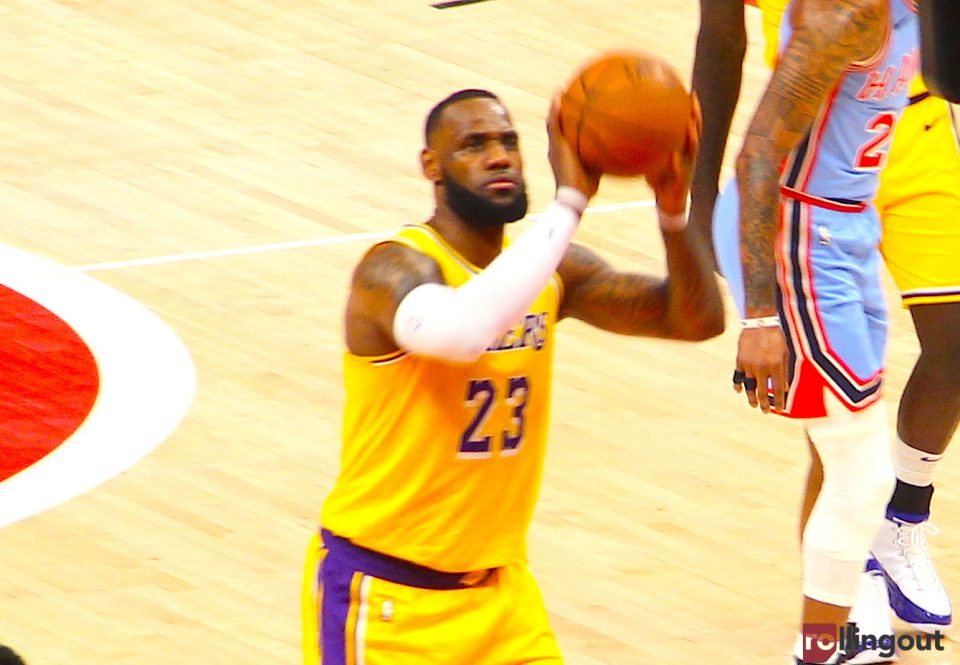 LeBron James has accomplished something that none of his NBA heroes ever did. And his mother, Gloria James, was there to congratulate him with a heartfelt message.
During the Los Angeles Lakers' 112-107 victory over the Oklahoma City Thunder, King James posted 25 points, 11 rebounds and 10 assists, becoming the first player in league history to get a triple-double against every franchise in the NBA.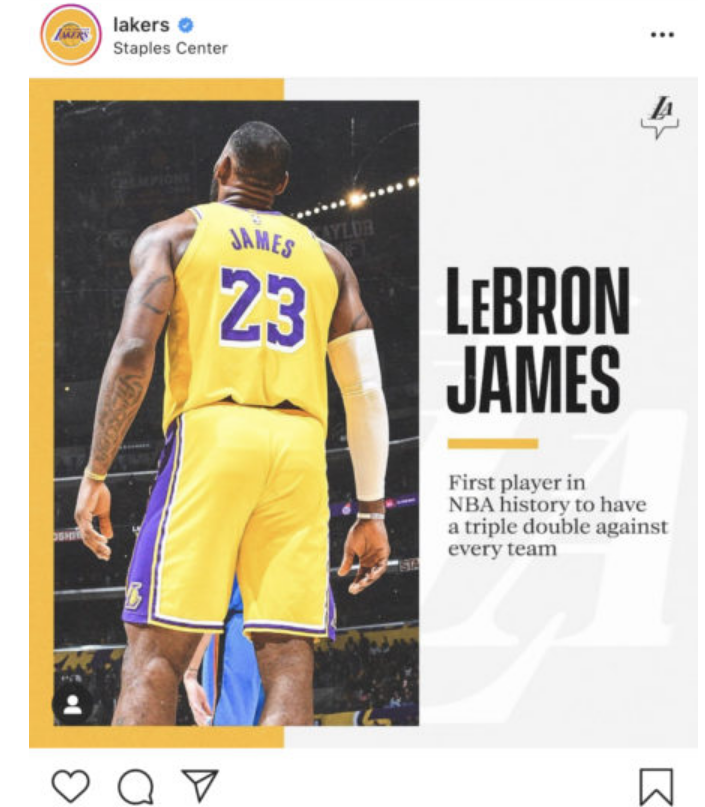 Not even the people James said he most admired — including Julius "Dr. J." Erving, Michael Jordan, Magic Johnson and Larry Bird — ever accomplished that feat.
James, 34, said he was clueless that he had made history in his 17th NBA season.
"I had no idea. Coach [Frank] Vogel came in here and said congratulations. I was like, I thought he was joking about my seven turnovers because I've been taking care of the ball so much," LBJ joked after the game, according to Yahoo.com. "He said, 'first player in NBA history to have a triple-double versus 30 teams, every team,' so I was like, 'OK. That's pretty cool.'"
The three-time NBA champ and four-time league MVP said the victory made the monumental achievement that much sweeter.
"I really don't know what to really think about it. It's a pretty cool stat to know. I'm glad it happened in a win," he added.
James is winning this season, both on the court (the Lakers are 12-2, best in the NBA) and in the court of public opinion. The Akron, Ohio, native is the leading candidate to capture his fifth MVP trophy, though it is still early in the season.
King James is also winning personally. His mother, Gloria James, penned a heartfelt message that defines their closeness as they rose from impoverishment to living their best life with NBA riches.