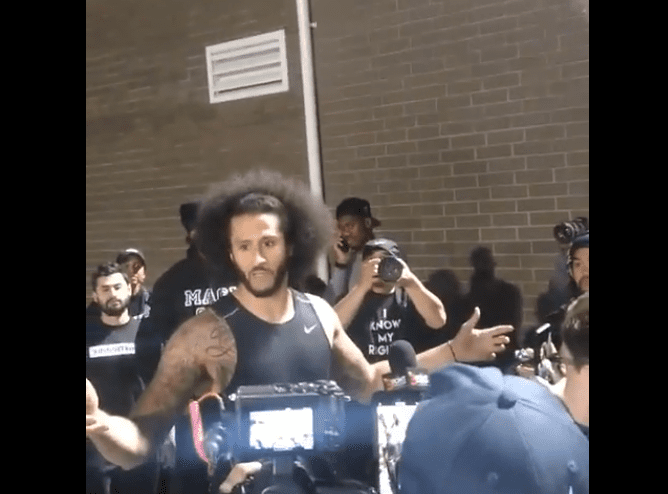 Exiled quarterback Colin Kaepernick has not gotten a single phone call from any NFL teams despite scouts singing his praises on his "elite" throwing arm.
But one of the receivers who caught the deep balls from Kaepernick during the drama-filled workout in Atlanta is going to get a look from the suddenly-surging Cleveland Browns.
According to sports reporter Howard Balzer, Jordan Veasy is one of the six players who the Browns worked out on Monday.
NFL tryout/visit report from Monday. Browns: CB Dee Delaney; DEs Terence Fede, Noah Spencer; DTs Walter Palmore, Caraun Reid; WR Jordan Veasy. So, one of Colin Kaepernick's receivers from his recent workout (Veasy) gets a tryout.

— Howard Balzer (@HBalzer721) November 26, 2019
Veasy played his college football at the University of California-Berkeley, but has not found a permanent home in the NFL. Veasy has played on the practice squads of the Titans, Jaguars, Colts and the Bills. He was released in October from Buffalo.
During his two-year tenure for the California Bears, Veasy had 63 catches for 797 yards and nine touchdowns.
There is no word on whether the Browns will sign the free agent Veasy, but he has garnered interest from the Canadian Football League if the NFL tryout does not pan out.
Check out some of Veasy's highlights from his Cal-Berkeley years.