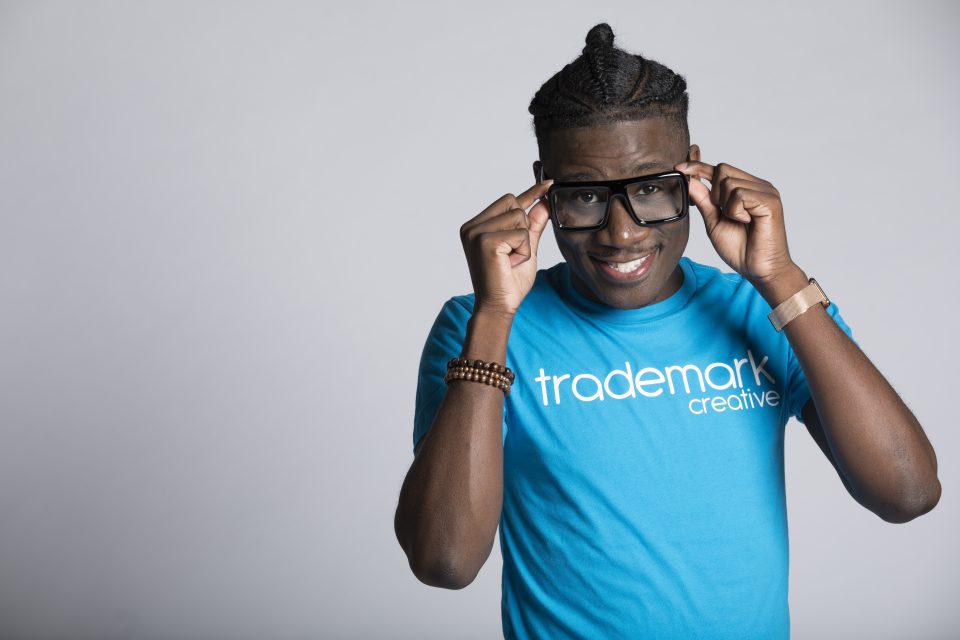 Terrance Omar wanted to find a creative way to put his architectural and visual communications skills to good use. In November of 2008, The Prairie View A&M University and Texas Christian University alumnus started Trademark Creative.  Omar leads client relationships by managing planning and brand development for select clients across various industries from healthcare to higher education.  With two decades of professional marketing and visual communications experience to his credit, Omar is recognized as an authority in branding and visual communications.
How do you define your personal brand?
I would describe my personal brand as eclectic and urban-centered. I am a native Texan so I have the southern hospitality and debonair trademark. I love fashion, and to look good and feel good. I'm very classic, and that ties into my personal brand as well as my business. When your business is branding others they want to see that you are well branded … to ensure you know what you are doing. Today everyone feels that they have a "brand" so it's important that you find what you like, how to communicate who you are and what you are about and get about the business of doing it.
What separates you from others in your field? 
I began working in printing and design at a very young age. I've always had an eye for brands and trends because I focused so much time on studying global trends it makes what I do and how I do it much more effective than other people that design and sell items for a hobby. The fact that I am a graphic artist by trade and profession makes my life much easier. When I get ideas I can execute them almost instantly while others have to wait on [someone] to help them execute their visions, which can be very difficult.
 What role does technology play in your day-to-day life? How do you utilize it?
Technology plays a critical role in virtually every single aspect of my business. I use software of course in my designs and to get my message across. Social media has proven to be invaluable. Most of the traffic in my online store comes from social media sharing and marketing. My iPhone, of course, is a lifeline between my clients and myself, and I've become more and more dependent on it and various apps to keep me organized and accessible.
 Name two of your top role models: one from your industry and one from outside of it.
I'd say my mentor Ed Metoyer who I've worked with and under for over 15 years is a role model. He is one of the most respected Black business owners in visual communications in our region. And my ultimate role model is Oprah Winfrey. Her touch of excellence is something all artists and entrepreneurs should study and strive for.